OSL Texture
The OSL texture node is a scriptable node that lets you write scripts using the OSL () standard programming language to define arbitrary Texture types to create customized and shaders. OSL is a standard created by Sony Imageworks. To learn about the generic OSL standard, please read the OSL Readme and PDF documentation.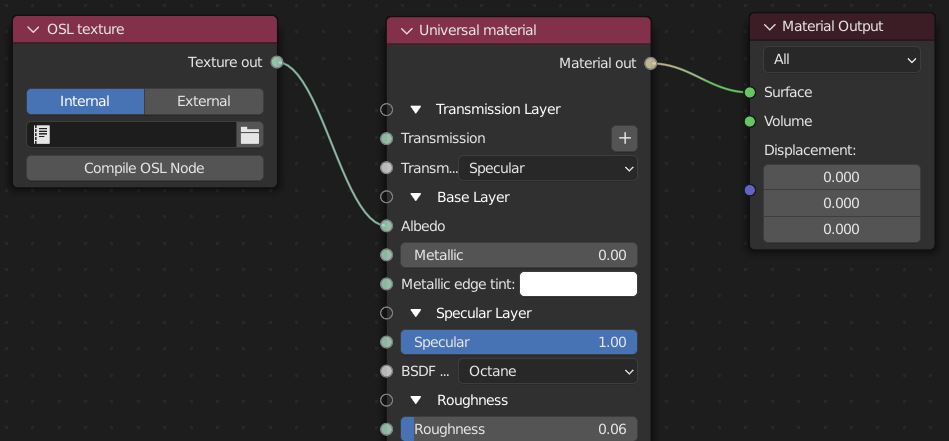 Figure 1: The OSL Texture node
There are two options to add scripts for the OSL texture. The Internal option is available by opening another area in Blender® for the Text Editor, creating a new text, and writing the OSL script. The External option lets you to select a pre-coded OSL file from the File Explorer window.