Hair And Fur
OctaneRender® for 3DS Max® can render the 3DS Max®-native Hair And Fur modifier. The hair renders when the OctaneRender® is applied to the underlying Object.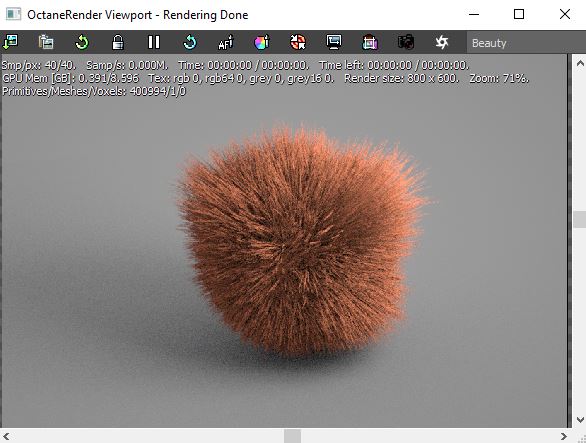 Figure 1: The Hair And Fur modifier applied to a sphere with an orange-colored
At first, it appears as one big Mesh, similar to what we would get if we convert this Object to a Mesh from the Hair And Fur's Tools section.
To get the best results with rendering hair and fur in OctaneRender®, we recommend converting Hair And Fur to a Mesh.

Figure 2: Converting Hair And Fur to a Mesh
Converting hair to a Mesh lets you apply a Mapping texture to the hair or fur. This is done by connecting the Mapping texture to the slot of the Material applied to the Mesh. The converted Hair mesh object then takes on the pattern or appearance of the mapped texture, like an RGB image texture or a Sine Wave texture.
You can also use a Gradient texture for the Diffuse slot of an OctaneRender® material. However, you have to generate the Hair geometry with a third-party plugin other than the 3DS Max® Hair And Fur modifier. Using a third-party plugin with the ability to set custom Ws is necessary. Deploying in such a way lets you use the OctaneRender® Gradient texture with a W Coordinate texture, and connect the W Coordinate to the Gradient texture's Input slot. This orients the Gradient across the length of the hair strands. You can find more information about the W Coordinate in the W Coordinate topic in this manual under the Texture Modifiers section.
Note: OctaneRender® for 3DS Max® also supports third-party hair plugins, which provide easier access to modeling hair and fur, like Ornatrix® and Hair Farm, and Forest Pack® for grass rendering.