Texture Environment
The Texture environment affects the environment's illumination and color. This environment type can accept an environment texture for illumination (figure 1). You can access the Texture environment from the Octane Render Target Actor by clicking on the Details panel, then clicking on the Environment rollout.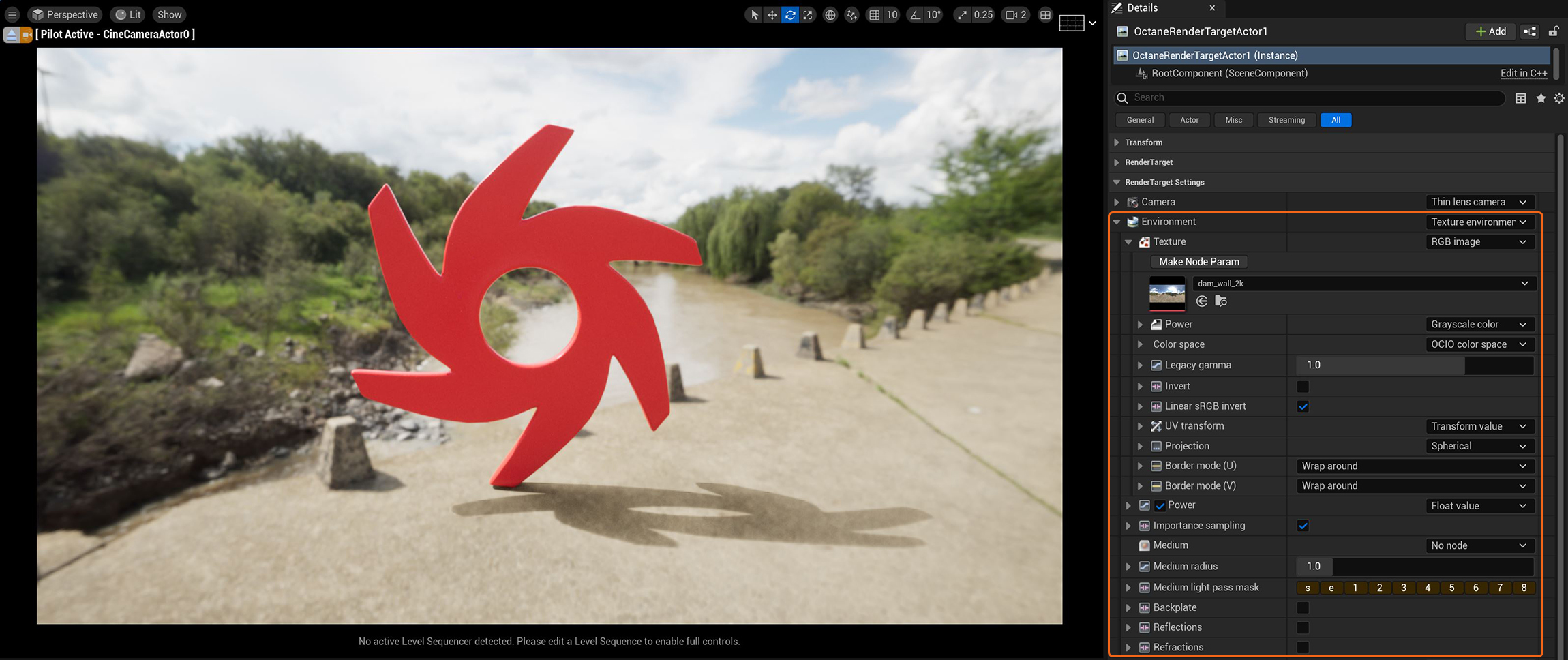 Figure 1: An HDRI texture lights the environment
Texture Environment Parameters
Texture - Contains several sub-parameters specific to the image being used as an Environment map. The RGB Image node is the preferred node type for loading in a HDRI texture map.
Power - Increasing this value makes the scene brighter. It's a good idea to leave this set to 1 and use the Texture environment node's Power setting to make the lighting brighter or dimmer.
Color Space - Determines the color space for the HDR image.
Legacy - Controls the HDRI file's luminance value when the Color Space is set to Linear sRGB + Legacy Gamma.
Invert - Inverts the HDRI image's color values. If you're using the image to light a scene, this won't be useful.
Linear sRGB Invert - Inverts the HDRI after conversion to linear sRGB color space, not before.
UV Transform - This controls how Textures map through the matrix texture coordinate's application. To adjust the HDRI image's rotation to light the scene, we recommend using the Projection settings instead.
Projection - Specifies mapping modes (or texture projections) to supplement texture transforms. The Spherical, Cylindrical, Flat, Box, and Perspective mapping modes allows extensive manipulation of the UV transforms and world space coordinates used in Image textures, Procedural textures, and Camera mapping. For Environment maps, the Spherical Projection mode is often used. To make it easier to rotate the texture, set the Sphere Transformation to 3D Rotation and adjust the Angles settings.
Border Mode - Provides one tile of the image, with the option to set adjacent tiles as mirror images of each other.
Power - Adjusts the light's overall strength. This affects the image's overall contrast and exposure levels.
Importance Sampling - This toggles the importance sampling of the Sky texture, similar to the importance sampling in the Texture environment.
Medium - This parameter accepts an , , or Volume medium node to create volume or fog effects across the scene. For more information, see the Volume topic under the Effects category in this manual.
Medium Radius - Adjusts the medium's scale.
Medium Light Pass Mask - Used to enable or disable lighting on the scattering environment medium.
Backplate - This makes the visible environment behave as a background plate.
Reflections - Allows the visible environment to be visible in the material's reflections.
Refractions - Allows the visible environment to be visible in the material's refractions.