Preferences
The Preferences option (Figure 1) provides access to usage and out-of-core features (Figure 2).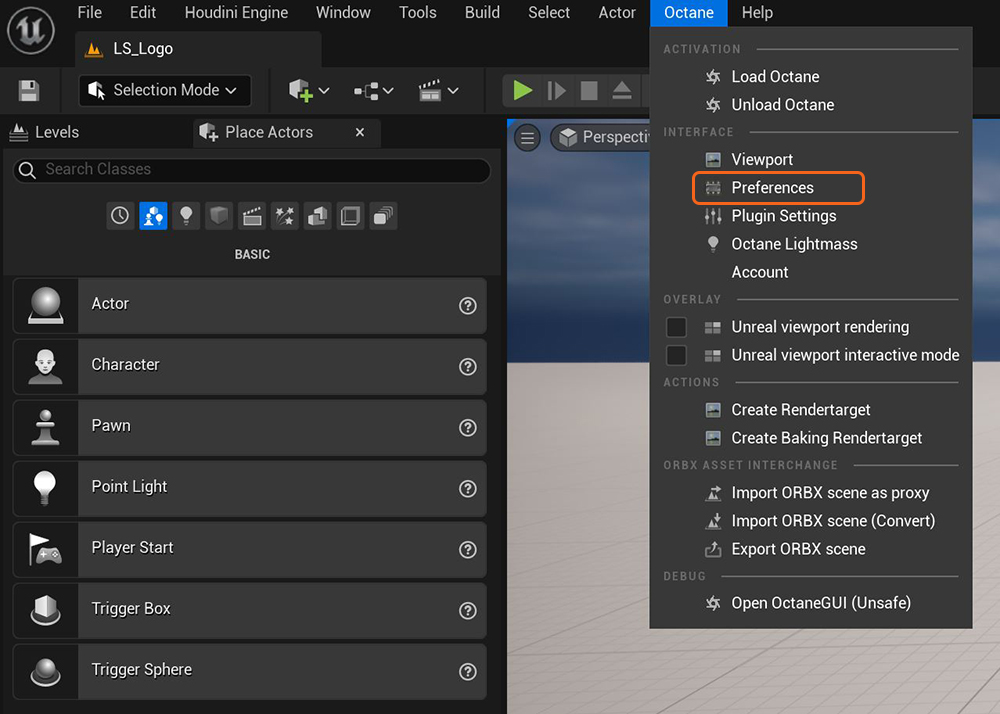 Figure 1: Accessing the Octane preferences from the Octane menu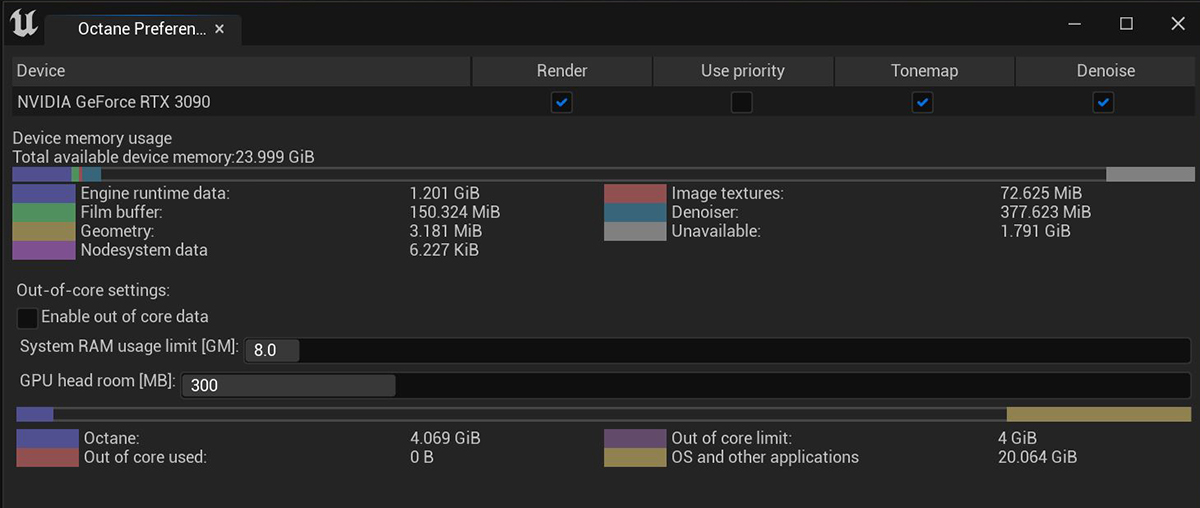 Figure 2: Octane Preference tab
The Octane Preferences tab displays the following:
Device - This shows the available GPU or GPUs and the total VRAM available.
Render - Select GPUs to use for rendering if more than one GPU is installed.
Use Priority - This shows whether the device will use the priority indicated at the Render Viewport's Render Priority setting. The Use Priority option throttles down rendering on one or more GPUs to improve system responsiveness, especially when rendering on a GPU used for the display.
Tonemap - Enables the specific GPU to be used for tonemapping.
Denoise - Enables the specific GPU to be used for denoising.
Device Memory Usage - This shows how the video card memory is allocated based on the current scene's geometry, textures, render target, etc.
Settings - The out-of-core feature lets you use more textures and geometry than would fit in VRAM by keeping them in RAM instead. The data for rendering the scene needs to go to the GPU while rendering, so some tradeoff in the rendering speed is expected. This also means that as the CPU accommodates requests to access the host memory, CPU usage increases, and any RAM occupied with out-of-core data isn't available to other applications. This holds true also for the Render Node nodes if the network rendering feature is deployed. If out-of-core textures are not used, the rendering speed is not affected.
GPU Headroom - Determines the amount of GPU memory to leave free on each graphics card when storing image textures or geometry data. VRAM is faster than RAM, therefore GPU Head Room tends to be set to a minimal level since it is practical to have the maximum amount of texture and geometry data fitted into VRAM.