Octane Lightmass
The Plugin Settings window (figure 1) provides access to various options related to the Octane renderer (figure 2).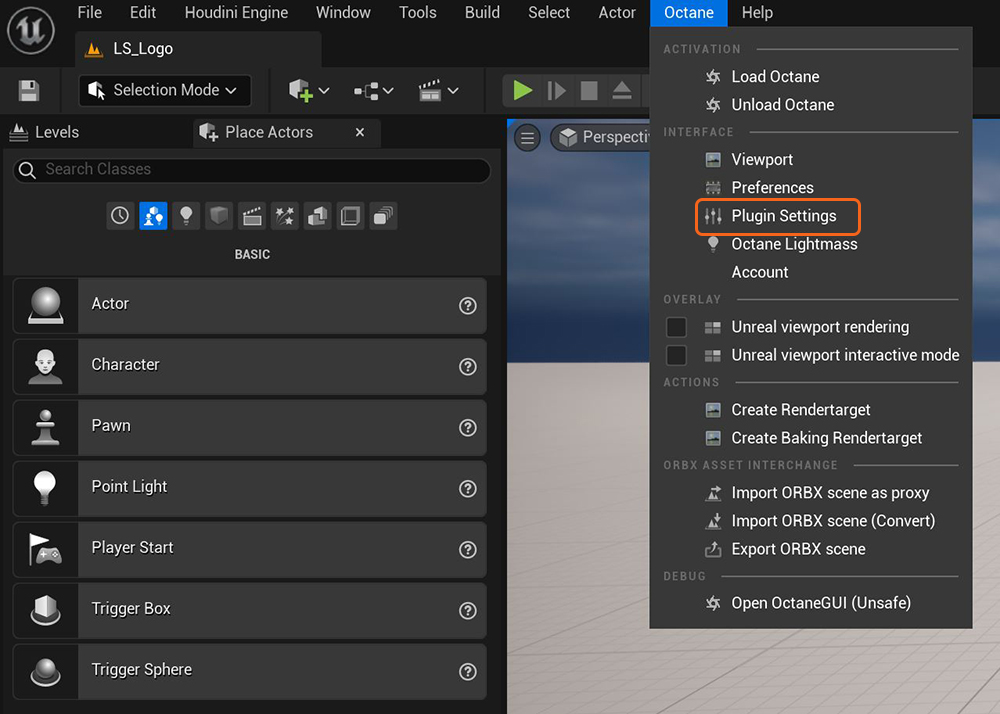 Figure 1: Accessing the Octane Plugin settings from the Octane menu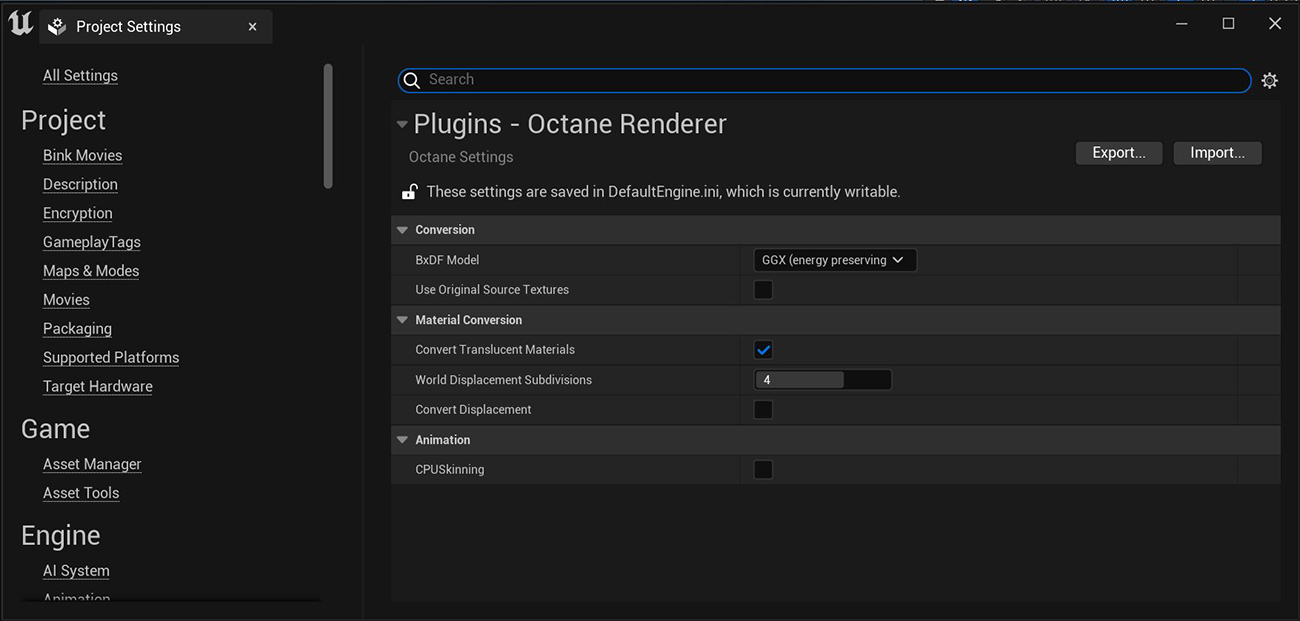 The Octane Renderer plugin project settings window
The Octane plugin settings window provides the following options:
BxDF Model - This parameter deals with the directional distribution reflection of light from any surface. For Metallic materials, there are four applicable BxDF Models available.
Use Original Source - When activated, Octane will attempt to load the original source assets for Unreal textures. If those do not exist, Octane will fallback and load texture data from the uasset.
Convert Translucent - This option converts translucent Unreal materials to a format that the Octane renderer can interpret.
World Subdivisions - Determines how many times a mesh is subdivided when using world displacement.
Convert Displacement - This feature is only partially implemented in the current build.
CPU Skinning - Sets skinning to always use CPU and not the Octane Bone system. This can be useful when exporting to using alembic, as it does not support joints.