Mix Material
The Mix material mixes any two material types. It accepts any two Material nodes, and you control the mix may by a value, color, or texture.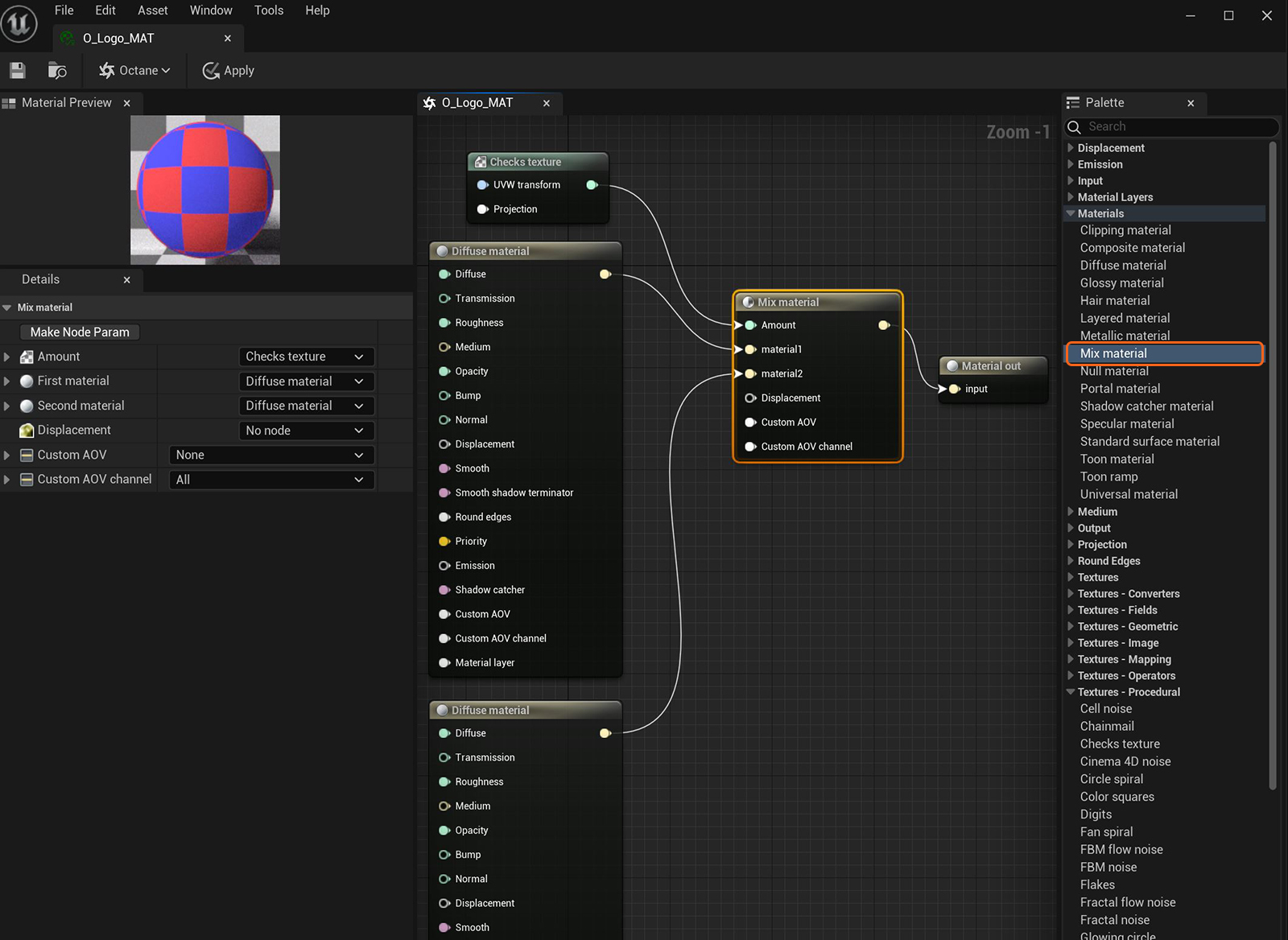 Figure 1: Two materials blended with the using a Checks texture in the Amount pin
Mix Material Parameters
Amount - This is a slider that goes from 0 - 1 and controls the amount of influence each material has on the surface. A value of 1 means that 1 has the highest amount of influence. A value of 0 means that Material 2 has the highest amount of influence. Values in-between blend the materials together. Click on the checker swatch to the right of the slider to connect a Texture node and control the mix amount. You can also use Procedural or Image textures to control the amount. Dark and light texture values correspond to an amount setting of 0 and 1.
Material 1 and Material 2 - Connects OctaneRender® material to the Mix material. You can connect any OctaneRender® material to a slot including other Mix materials. You can create a complex material by connecting multiple Mix materials together. Common uses for the Mix material include combining a with an Emissive output together with a material that has specular reflections, or combining a shiny with a material that uses a Medium to create subsurface scattering effects.
- Connects a Displacement node to the Mix material's Displacement slot. This is preferable to mixing materials that have their own Displacement nodes/settings.
Custom AOV - Writes a mask to the specified custom AOV.
Custom AOV Channel - Determines whether the custom AOV is written to a specific color channel (R, G, or B) or to all the color channels.