Image Tiles
Image tiles set up a tile grid similar to UDIM image tiles. These tile formats are generated in modeling and texturing applications such as ZBrush® and Substance Painter.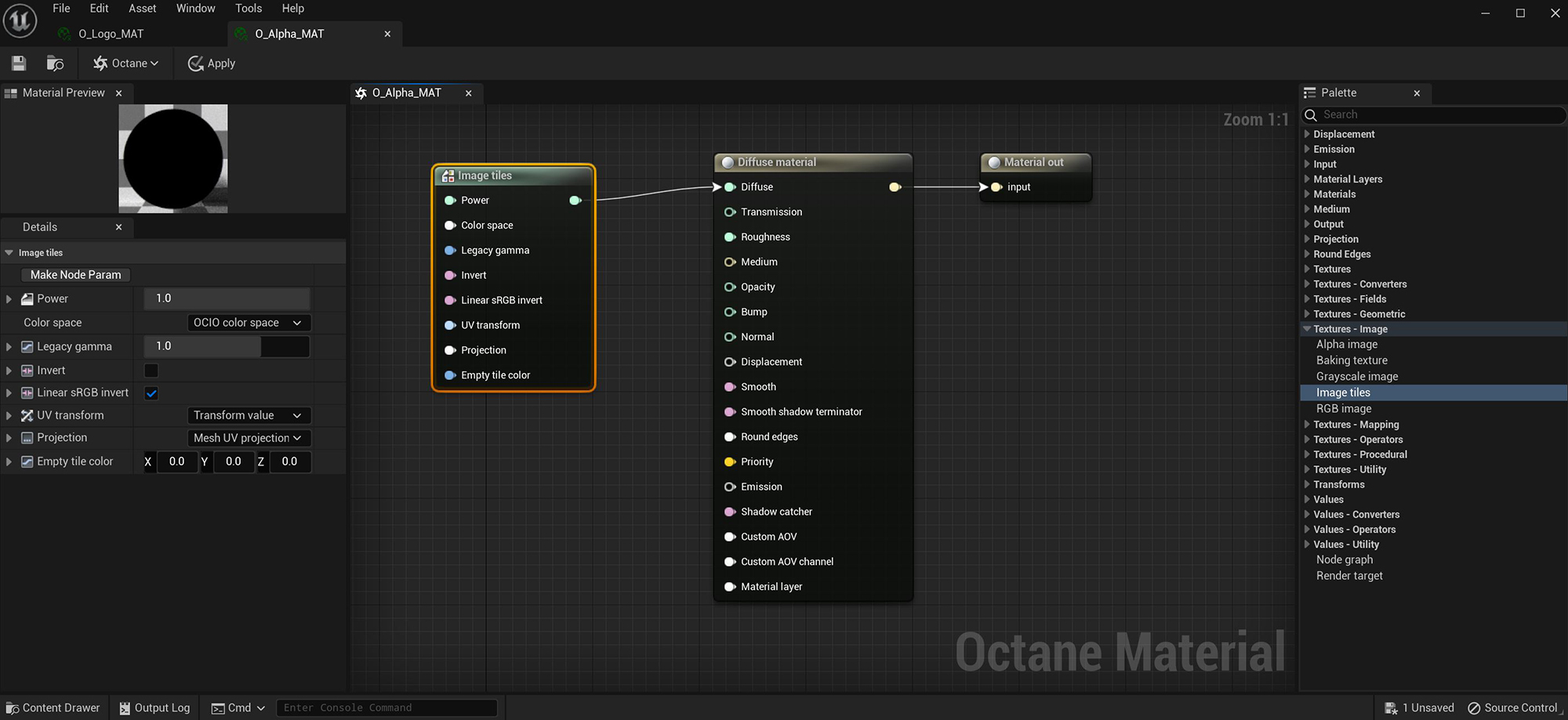 Figure 1: Accessing the Image Tile node
Image Tile Parameters
Tiles Source - Reads the tile images from the multi-tile or grid. This parameter synchronizes with the Global Settings.
Standard Texture - Selects the standard texture to use as the tile source and/or for display in the Viewport.
Load As Color Type - Controls the color format to load the textures.
Grid Size - Determines the Image tile grid's size. This parameter is active if the Tile Source is set to Tile Grid.
Channel Format - Indicates the preferred channel format for loading images. Floating point options are ignored for 8-bit images. This parameter is not active if Tile Source is set to Tile Grid.
Layer Options - Selects specific layers if the image has multiple layers.
Power - Controls the image's brightness. Lower values make the image appear darker on the surface.
- Controls the input image's luminance, and can tune or color-correct the image if needed.
Invert - Inverts the image's color values.
UV Transform - Accepts any Transformation node to control the position, rotation, and scale of the surface's texture.
Projection - This input accepts an OctaneRender® Projection node. If nothing is connected to this input, the Image texture uses the surface's UV texture coordinates by default.
Empty Tile Color - This color's use depends on the Texture map's primary use. For instance, if the Texture map is used for Opacity, set this parameter to white.