Greyscale Vertex Attribute
The Grayscale Vertex attribute node is designed to work with imported ® packages. OctaneRender® uses Greyscale Vertex attributes while rendering materials. OctaneRender loads and interpolates real numbers and greyscale shades over the triangles in the scene and provides them to the OSL shaders.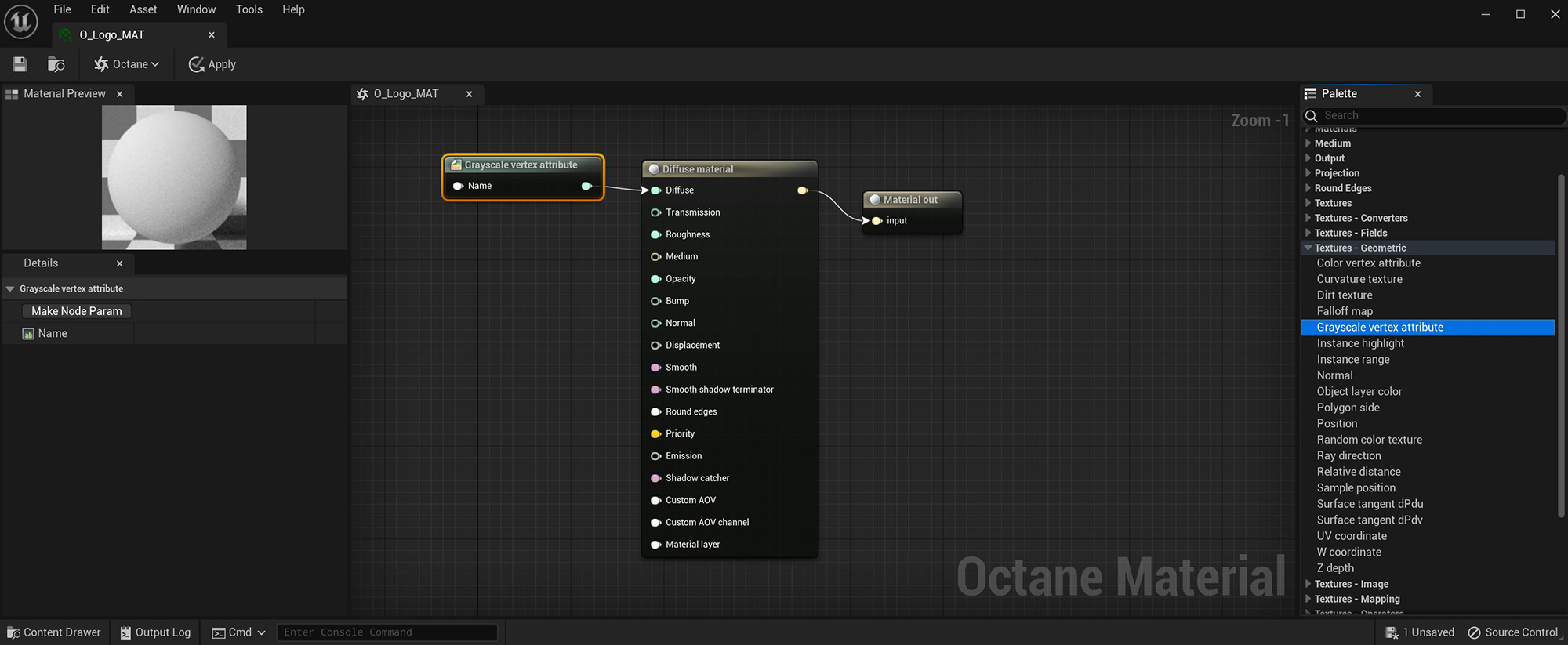 Note: You need OctaneRender Standalone to create ORBX packages. Please refer to the OctaneRender Standalone documentation for more detailed information.