OctaneRender® for Unity® Interface Overview
Once you load OctaneRender® for Unity®, the Octane Menu and other OctaneRender features become available in the Unity Editor. You can customize the Unity Editor workspace to whatever layout is most useful to you (Figure 1).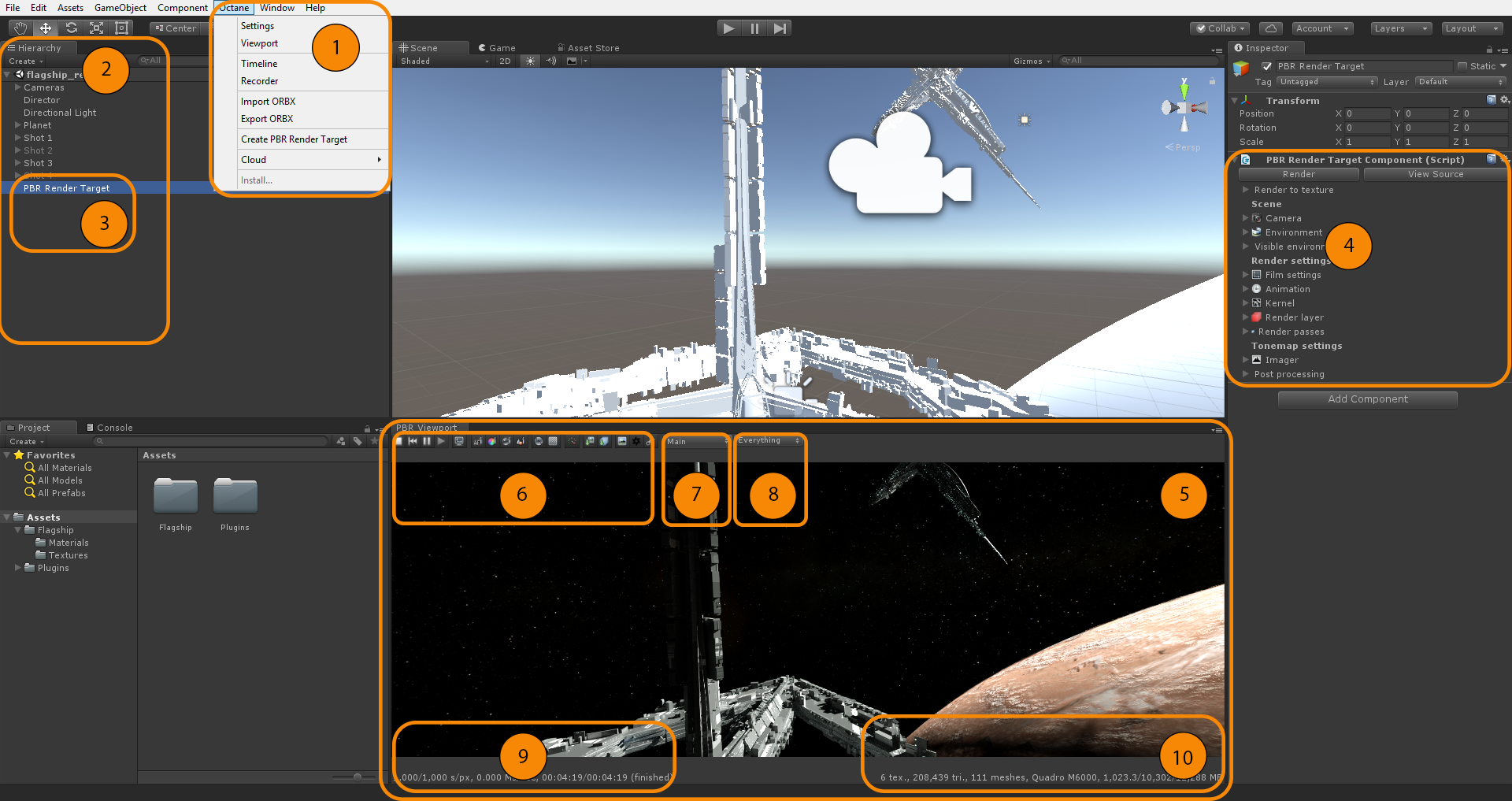 Figure 1: The Unity interface with OctaneRender for Unity loaded
Important Unity interface windows when working with OctaneRender for Unity:
Octane Menu — This menu gets populated once you install OctaneRender. Otherwise, you need to download the OctaneRender for Unity web installer from the Unity Asset Store, run it with administrative privileges, and then install OctaneRender from within Unity.
Hierarchy Window — Shows the current project in an outline format. You can add a PBR Render Target to a Unity scene directly in this window by right-clicking on PBR Render Target, and then select Create PBR Render Target.
PBR Render Target Game Object — This is the essential Game Object item that provides the controls for OctaneRender elements in the scene.
Inspector Window — You can access the PBR Render Target's parameters here.
PBR Viewport — The render updates in real-time in this window, which also displays the render's progress.
Pass Selection — If you enable OctaneRender Render Layers and Render Passes, you can view each pass through this dropdown menu. Otherwise, only the beauty/main pass is shown by default.
Render Component Filter — This dropdown menu determines what the OctaneRender engine updates from Unity. It should not be confused with a method for simply hiding or showing scene assets in the PBR Viewport - it is a performance optimization feature. For instance, if a scene has no animations, you can disable the Animations checkbox.
Render Progress Indicator — Displays render samples, render speed, elapsed time, and estimated render time.
GPU Status Indicator — Displays information related to the GPU used for rendering.