Object Level Script: PBR Instance Properties
OctaneRender® creates a PBR Instance Properties script on every object in a Unity® scene when the Octane render engine is invoked. You can access its parameters from the Inspector window after you select an object in the Unity scene (Figure 1).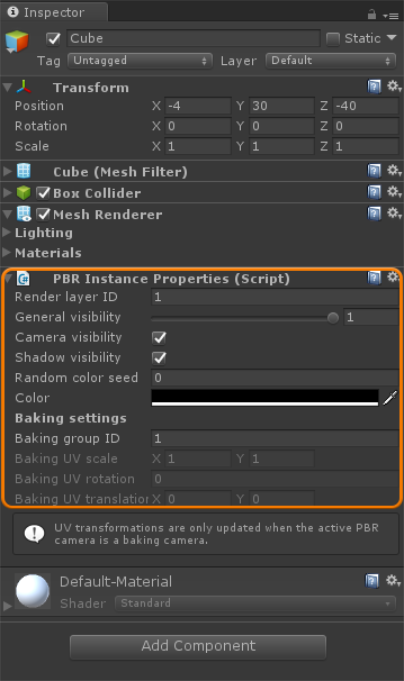 Figure 1: The PBR Instance Properties in the Inspector window
PBR Instance Properties Parameters
Render Layer ID - If using render layers, this parameter specifies the render layer associated with the object.
General Visibility - Controls the overall visibility of the scene object. This is a slider with values ranging from 0 - 1.
Camera Visibility - Makes the object invisible to the camera, but still casts shadows onto other objects in the scene.
Shadow Visibility - Turns cast shadows on or off for the selected object.
Random Color Seed - Specifies the start point to initialize the color, after which random colors are generated. This is 0 by default, when random colors are currently not in use.
Baking Group ID - Specifies the Baking Group associated with the object. By default, all objects belong to Baking Group 1.