Lighting and Texture Baking
In OctaneRender®, texture baking is implemented via the Baking camera (Figure 2). In contrast to the Thin Lens and Panoramic cameras, the Baking camera has one position and direction per sample.
<![CDATA[ ]]>
For each sample, the Baking camera calculates the geometry position and normal. Then, using the same direction as the normal, the camera generates a ray that points towards it from the configured kernel's Ray Epsilon distance. Once calculated, OctaneRender traces the ray the same way as it would trace with other types of cameras.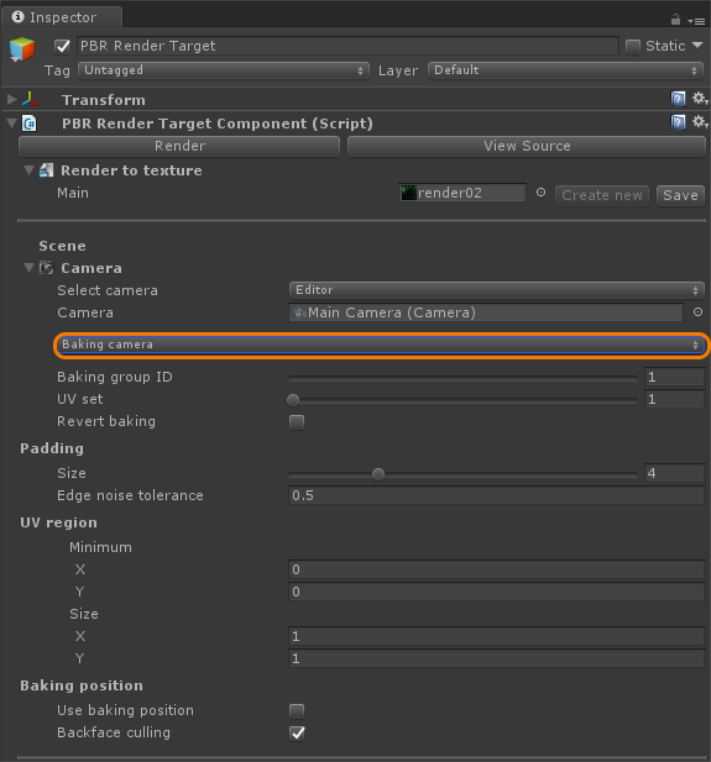 Figure 1: Selecting the in the PBR Render Target's Inspector window
Baking Camera Parameters
Baking Group ID - Specifies the Group ID to bake. By default, all objects belong to group 1. You can assign new baking groups to scene assets with this parameter from the scene asset's PBR Instance Properties (Script).
UV Set - Determines the UV coordinates for baking.
Revert Baking - Flips the camera rays. You can use the geometry as a lens, and use the mesh as a camera to render the rest of the scene.
Padding
Size - Number of pixels added to the UV map edges. Due to interpolation when mapping a texture to a mesh, a black edge can appear because the texture is black (no data) beyond the UV mesh. To avoid this, add padding around the baked data's edges.
Edge Noise Tolerance - Removes hot pixels near the edge UV geometry. Values close to 1 don't remove any hot pixels, while values close to 0 try to remove all hot pixels.
UV Region
Minimum X And Y - UV space coordinates for the bounding region's baking origin.
Size X And Y - Size of the bounding region in UV space for baking.
Baking Position
Use Baking Position - Allows baking position-dependent artifacts.
Backface Culling - Bakes the back geometry faces.