Image Import Settings
You can manage the default Image Import settings under File > Preferences > Image Import.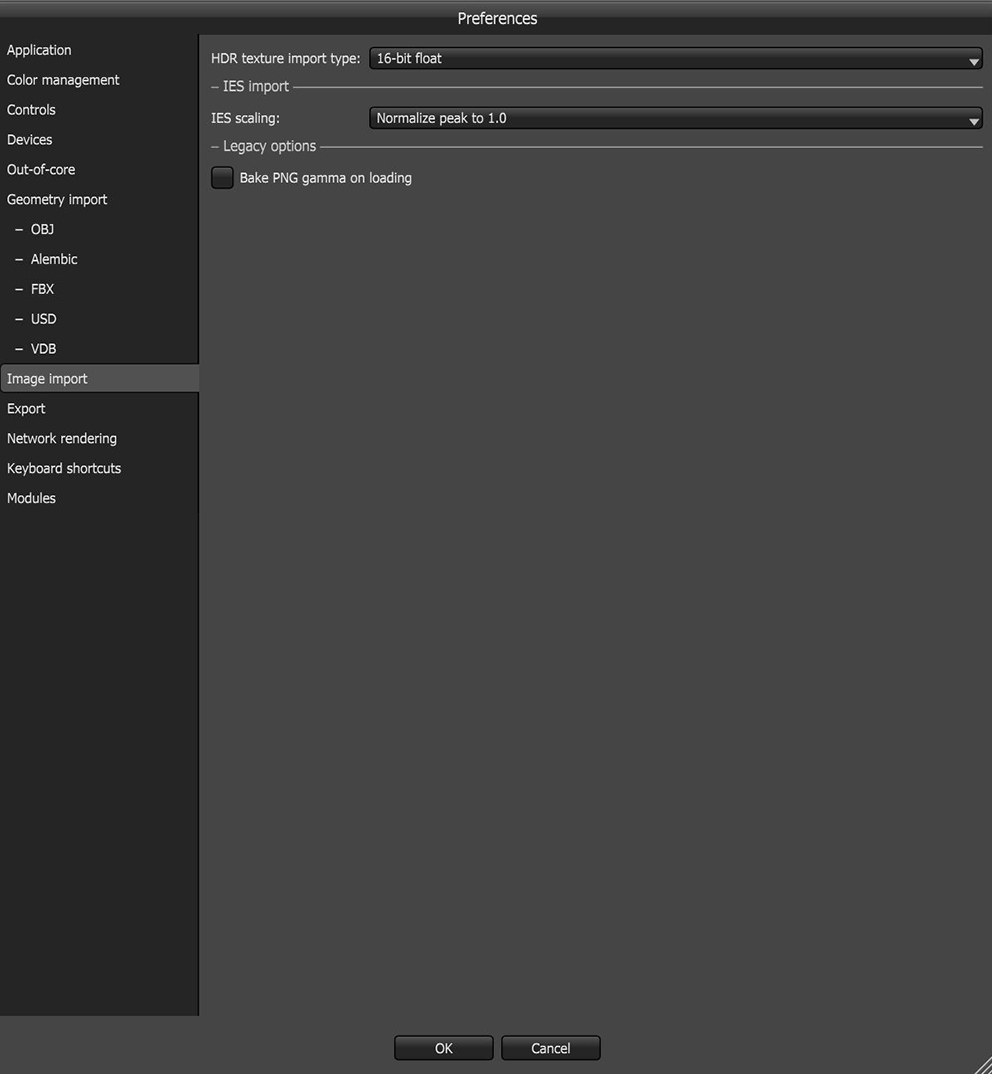 Figure 1: Image Import parameters
Image Import Preferences
HDR Texture Import Type - Specifies how HDR images are imported into the native Image texture nodes. The best choice for the bit-depth is to match the channel size used for rendering. If you use a 16-bit channel size is used for rendering, OctaneRender® imports HDR images as 16-Bit Float by default. This saves RAM used for HDR textures. OctaneRender can also import HDR textures as 32-Bit Float. The Automatic option uses the file's channel size.
 Scaling - Determines how to normalize data from an IES light profile file.
Bake PNG on Loading - If the PNG file has a Gamma value, this converts the image to display a Gamma of 2.2 when loading. If disabled, the image does not receive any Gamma correction.