The Controls Settings
Settings related to navigation and viewport control mappings are managed in the Applications Settings and Controls Settings dialogs.  To open the Dialog, go to the File -> Preferences -> Controls tab.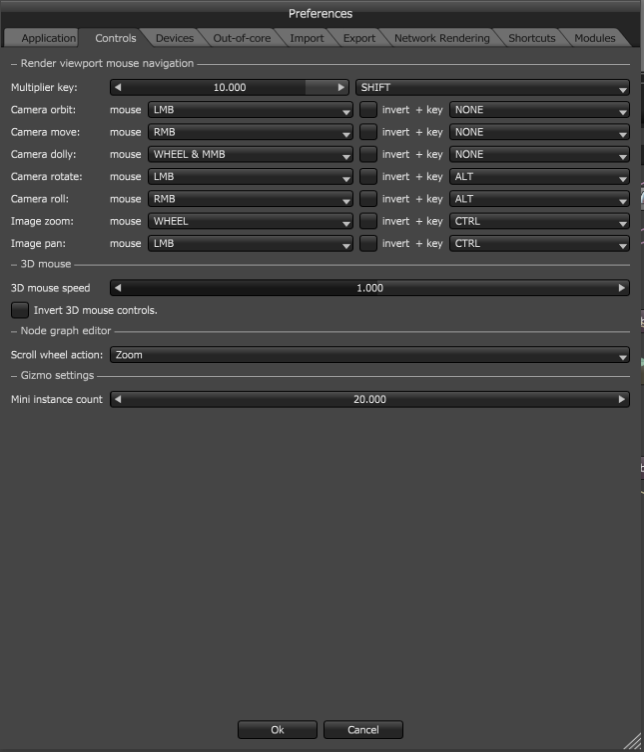 The Preset dropdown box allows the user to quickly set OctaneRender™ navigation to behave like a number of common 3D modeling packages.
The actions of the scroll wheel when used within the Node Graph Editor pane can be set to either zoom or scroll.
There are also viewport (camera) navigation modes (rotate and roll) and a few are renamed in the application preferences.
Orbit: Rotates the camera around the target position (called rotation before).
Camera move: Moves that camera parallel to the image plane (called pan before).
Camera dolly: Moves the camera forwards or backwards along the camera direction (called zoom before).
Camera rotate: Rotates the camera around the up vector and right vector (new).
Camera roll: Rotates the camera around the camera direction (new).