Object Layer Map
The Object Layer Node provides parameters that control an object's visibility to the camera. This includes parameters to control both the object and the shadows it casts on other geometry around it. This provides a way for users to modify the object visibility directly in the viewport at render time.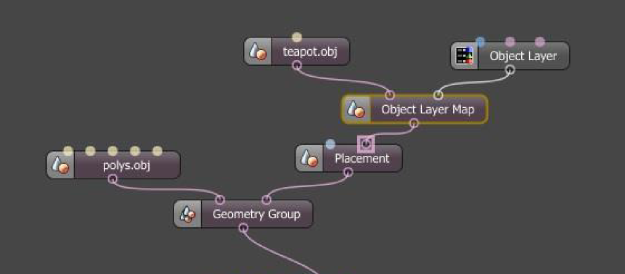 The Object Layer Map is connected to the Geometry Node so that an Object Layer Node can be used.
Map Nodes and Object Layer Map nodes can also be used to remap materials of and archives. Similar to instance nodes, the polygon count does not change substantially.