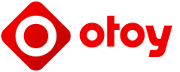 Version 2021 — Manual publication date: 30 June 2022
Developed by OTOY, Inc.
All rights reserved. OctaneRender and OTOY® and their logos are trademarks of OTOY, Incorporated. SideFX, Houdini and SideFX Solaris are registered trademarks of Side Effects Software Inc and its subsidiaries and affiliates in Canada and other countries.