Proxies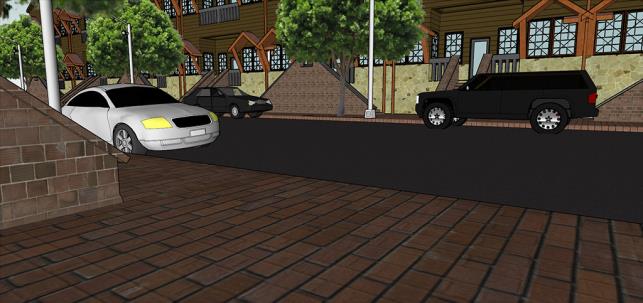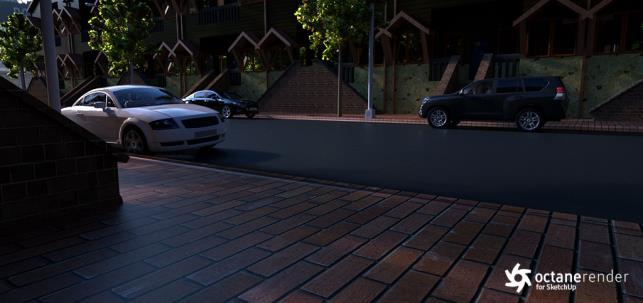 Geometry proxies are where a SketchUp scene element is used as a placeholder for an external Wavefront .OBJ model or an OctaneRender .OCS Scene. Proxies are extremely useful for a heavy scenes with lots of geometry and materials as they take off the load from SketchUp and can dramatically increase navigation and workflow.
To use proxies, select any SketchUp Component and right-click on it. A context menu should appear with an option of applying Octane .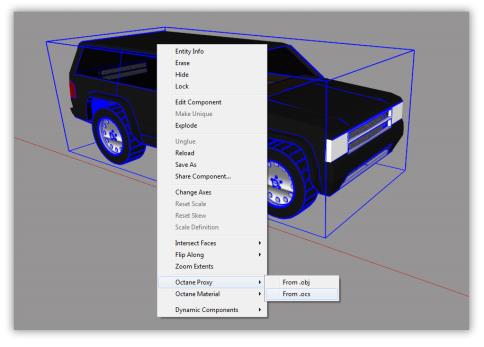 Next will appear a message box asking about keeping the original Sketchup geometry or using simplified version of proxy in question. Usually it's better to keep original geometry but sometimes it's useful to replace Sketchup component with simplified proxy model which is simply a set of axis-aligned bounding boxes.
It's better to use .OCS proxies that were previously configured in OctaneRender Standalone or in Octane 3rd party plugins.