Mediums
OctaneRender® supports participating media inside objects. These settings are stored in Medium nodes, which are attached to the corresponding input pin of , , and Universal material nodes.
There are three types of Medium nodes:
- Has parameters for , Scattering, and Emission.
Random Walk - A newer variant of subsurface scattering that ensures a more realistic result.
Absorption - A simple version with just Absorption parameters.
To render with Medium nodes, the Path Tracing or PMC render kernels are the best choices. You can render mediums using the Direct Light kernel, but only if the Medium node is connected to a Diffuse material, and if you set the kernel's Diffuse Mode to GI. The medium nodes can be accessed under the Medium parameter of an Octane material or from the Medium category in the NodeGraph Editor window (figure 1).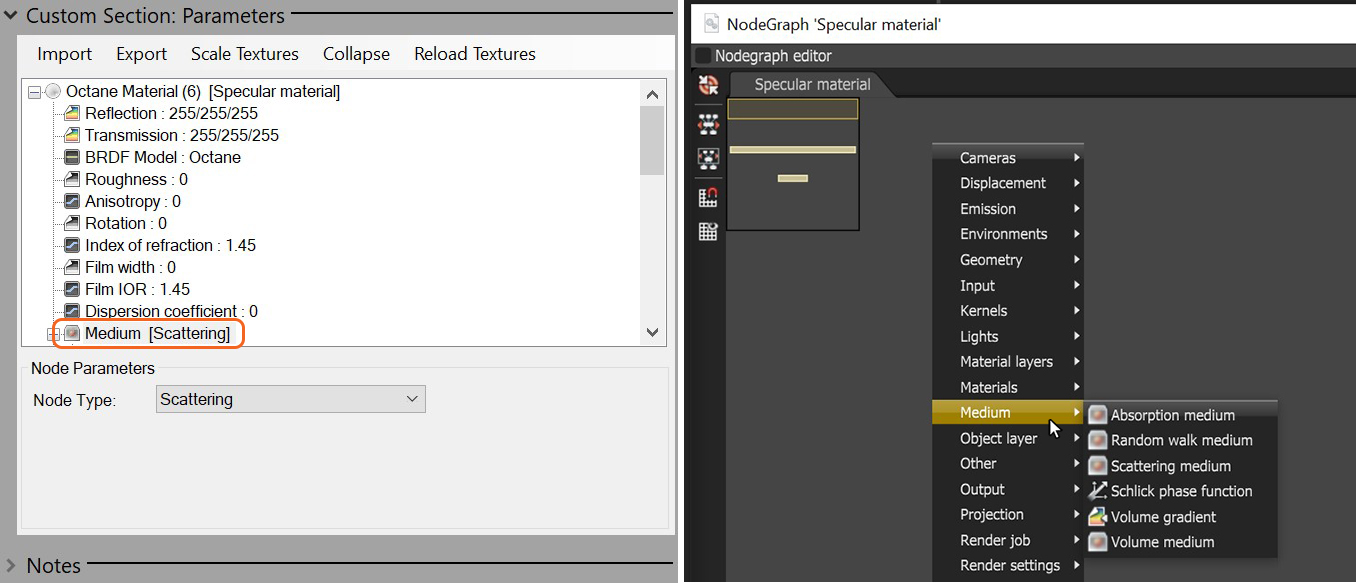 Figure 1: Accessing the medium nodes in the Parameter window and the NodeGraph Editor window.
Note: The Medium category in the NodeGraph Editor window additionally provides access to the Volume Gradient and the nodes. There is not any way to load a volume into the plugin via Rhino. A volume could be loaded as a proxy, and if that is the case then the proxy could use the volume Medium and Gradient nodes, if needed.