RGBspectrum
The RGBspectrum node represents a color.

Click on the color swatch to edit the color.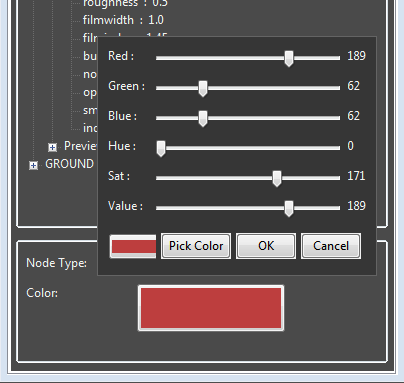 Move the any of the sliders to adjust the color.
Clicking the leftmost button above brings up the standard windows color selection dialog.
Click on "Pick Color" to select a color from anywhere on the desktop. To do this, click the "Pick Color" button, then move the mouse to the color you would like to select on the desktop, then press the space bar.