Light Passes
Light Passes were introduced in release 2.21.0.40.
To use Light Passes, assign a Light Pass ID to each emitter (in the Emission node).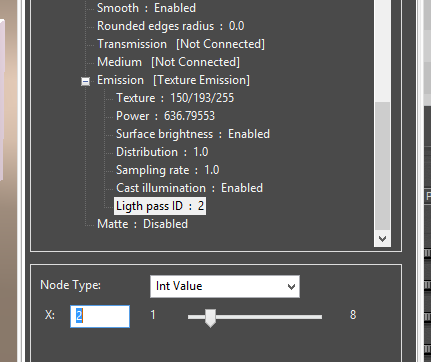 Now enable the relevant passes in the Settings tab.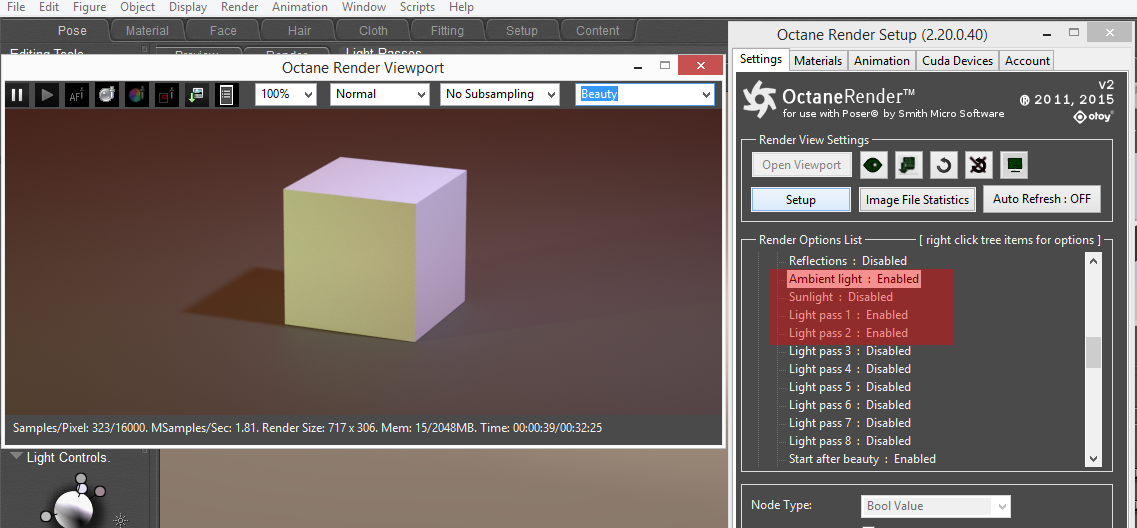 Now you can select the various Light from the Viewport.
NOTE: Emitter 1 is emitting green light, and emitter 2 is emitting blue light in order to highlight the different lights.