Textures
Octane for Nuke provides many texture types that can be used with the Octane-specific materials. This allows for the creation of deep material design. In order to access the Octane-specific texture nodes, the OctaneRender window must be used. All Octane textures can be found by right-clicking in the Nodegraph Editor and selecting the category (figure 1).
The texture nodes are organized into five categories:
The top level contains four node types that do not fit into any of the existing categories.
Image sub-category: Nodes that allow for the import of external texture maps such as .jpg, .tif, .tga, etc.
Procedural sub-category: These nodes generate patterns procedurally therefore they are more memory efficient than importing texture maps.
Geometric sub-category: Nodes in this category are used to evaluate geometric surfaces in order to apply other texture nodes.
Mapping sub-category: This node category contains nodes that can be used to alter or adjust both procedural and imported texture maps.
Operators sub-category: These nodes provide tools for mixing, manipulating, and evaluating other texture nodes.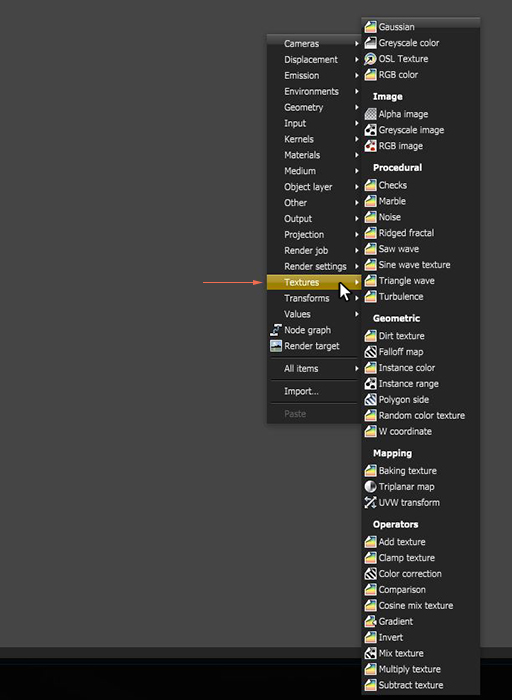 Figure 1: Texture nodes are organized into categories which can be accessed through the pop-up menu.