Portals
Portals optimize rendering by helping the render kernel find important light sources in the scene. For example, interior scenes illuminated by an external light source coming through a window, can be difficult for the path tracer to optimize. Placing a at the window opening improves light quality and increases rendering efficiency.
The following renders show a glass sphere in a room lit by light coming through a window. Both images were rendered for 500 samples. The left image does not use a portal and appears noisier than the right image which uses a portal.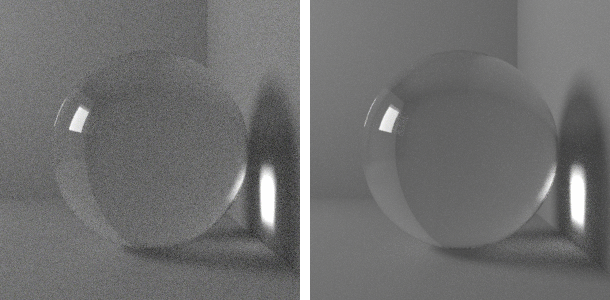 Portal Set Up
The plugin supports the use of Modo Portals and geometry that has a Portal applied to it. See Portal Material for more details.
The following example shows a room with a small window, which would be difficult to light using a Daylight Environment, or a in a Texture Environment.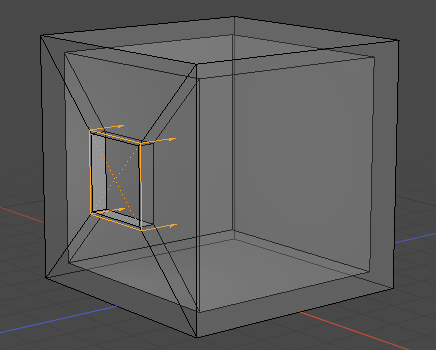 To set up portals correctly, make sure that every window or opening in the environment is covered by a portal. The portal (or geometry normal) must be facing inward toward the interior. Don't block portals with other geometry such as glass surfaces.
Avoid using high polygon geometry with Portal . A few simple rectangular planes are best because dense geometry can slow down rendering. It's possible to use a single piece of portal geometry to cover several openings, however, if the geometry is too large, it can reduce rendering efficiency.
NOTE: Portals will only work with the Path Tracing and PMC kernels. They are not supported by the Direct Lighting kernel.