OctaneRender Layout
The OctaneRender Layout can be selected in the Layout Switcher > OctaneRender. Later versions of Modo only show "starred" layouts by default. To show all layouts, click the Layout Switcher's "(Star) Only" button on the far right.

The OctaneRender Layout consists of the following areas. Please see Common Controls for more details.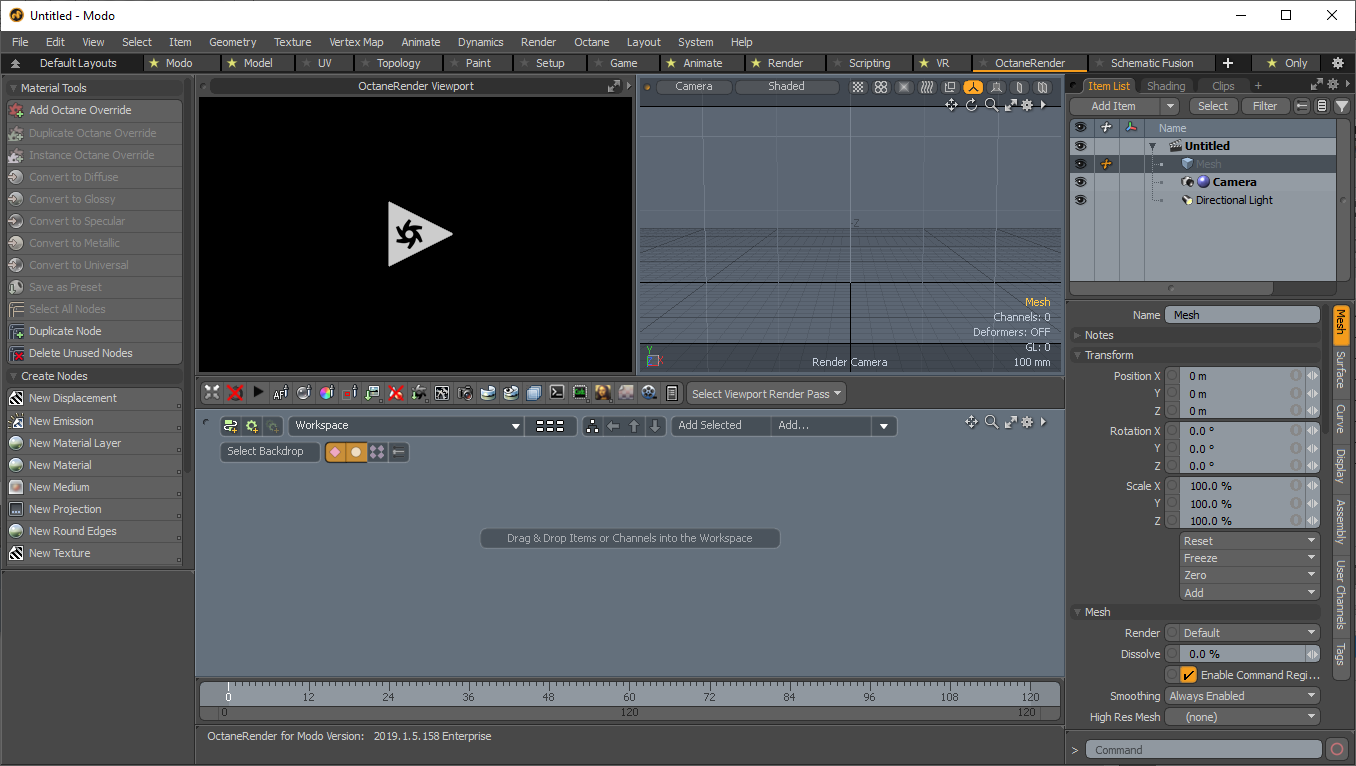 Tools - Tools for manipulating Octane overrides and nodes.
Create Nodes - A list of available Octane nodes.
Node Properties - Displays the properties of a selected Octane node.
OctaneRender Viewport - Renders will be displayed in this viewport. The viewport supports the following shortcuts:
LMB (on centre icon) = Start Render
Scroll wheel = Image zoom
MMB = Image pan
Render Toolbar - Buttons to control the Octane viewport and render settings
Status Bar - Render statistics will be displayed here while a render is in progress or paused. When rendering is stopped, the plugin version is displayed.
Other Modo viewports - For details on other common areas of the layout, please consult the Modo documentation.