Noise
The Noise node generates four different types of procedural noise.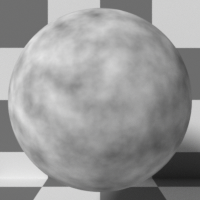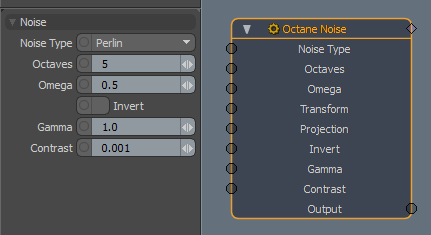 Noise Parameters
Noise Type - Selects the noise generator:
Perlin
Turbulence
Circular
Chips
Octaves - Sets the noise detail's scale.
Omega - Controls the fractal pattern detail.
Transform - Accepts a Transform node. Positions, rotates, and scales the texture.
Projection - Accepts a Projection node. If nothing is connected to this input, the texture uses the surface's first UV set.
Invert - Inverts the texture values.
- Controls gamma correction.
Contrast - Adjusts the Noise detail sharpness.