Mix Material
The Mix mixes two materials. OctaneRender v2019.1 introduced the Composite Material, which is similar but mixes multiple materials.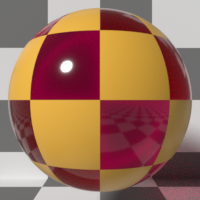 Mix Material Parameters
Amount - Controls the mix amount between the 2 material inputs.
First Material - The first material input.
Second Material - The second material input.
- Displacement for the material surface.