Color Correction
The Color Correction node adjusts attributes such as brightness, hue, saturation, gamma, and contrast.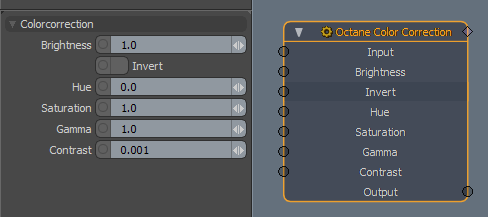 Color Correction Parameters
Input - The input texture.
Brightness - Adjusts brightness.
Invert - Invert the colors from the input texture.
Hue - Adjusts hue.
Saturation - Adjusts saturation.
- Gamma correction.
Contrast - Adjusts contrast.