GPU Devices
Octane can use multiple GPUs for rendering, which you can set up from the Config rollout in the Render Settings window, under GPU Devices(figure 1). GPU usage configuration is stored for each individual Maya® project.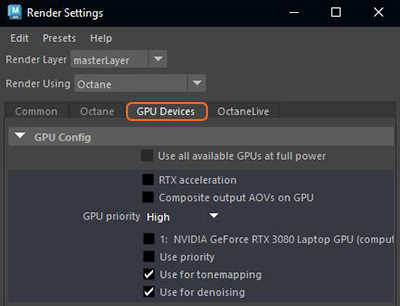 Figure 1: The GPU Config rollout
For troubleshooting problems, see the Troubleshooting section in the OctaneRender® Standalone Edition User Manual.