Rendering Preview Window
Octane for Lightwave has it's own rendering preview window that show current rendering information and rendered image while Octane is rendering a image or an animation sequence (F9/F10 rendering). The preview window show some information about the current rendering, the rendering progress and the render passes rendering status.
This window has an Abort button to abort current rendering, and Abort+Continue option that allow get the image with the current sampling level while rendering with F9 or save the current image and continue with the next one while rendering an animation sequence, and a Pause button to pause current rendering without about it.
If your system has more the one , the preview window also show a switch for every GPU that allow enable or disable the rendering in each processor. While rendering with all GPUs enabled system may be very slow, but with this switches user can disable the display GPU to make something and later enable it again without stop rendering.
Zoom and pan inside the main rendering preview window while rendering large images. The Zoom button is available in the preview rendering window to enable the zoom and pan (only visible if the image is large and the preview window has a zoom factor > 1).
Also there is a button in the preview window to save current image while rendering with F9/F10 without stop rendering.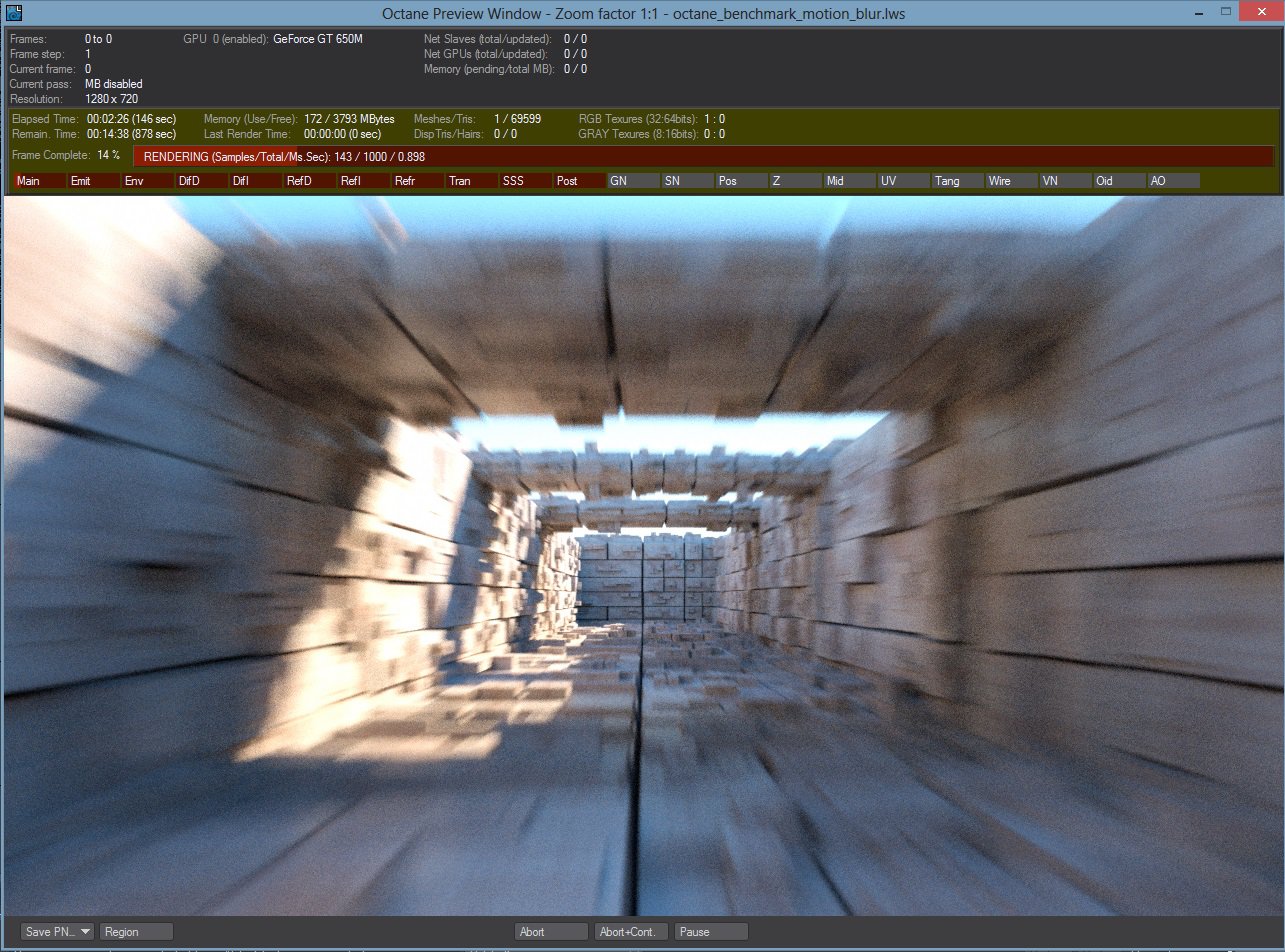 Render Region
Octane 2.0 adds support for render region. You can now use the Lightwave native render region tool to define a render region to be rendered by Octane.
It is also possible to define a render region at render time over the main rendering preview window. To enable the render region at render time, the preview window has a new button "Region". To set the render region you can use CTRL+Click to drag the rectangle region over the available image.