FAQ
Lightwave materials don't work with Octane. parameters don't affect Octane surfaces. "T" texture layers don't work with Octane. Lightwave material or procedural texture nodes don't work with Octane.
Octane is a render engine. It can't use any kind of CPU shaders, materials, textures or any other kind of nodes available inside Lightwave. You must always use the Octane nodes to shade the objects. Lightwave material parameters like "T" texture layers or Lightwave nodes are not supported by the plugin. Only a few basic material parameters (color, diffuse, specular or transparency) are supported by Octane.
How I can animate the Render Target nodes parameter? … they don't have "E" envelope button.
The powerful integration of Octane inside the Lightwave nodal system allow link any parameter of the Render Target nodes to a Lighwave constant node to animate it with it's "E" envelope.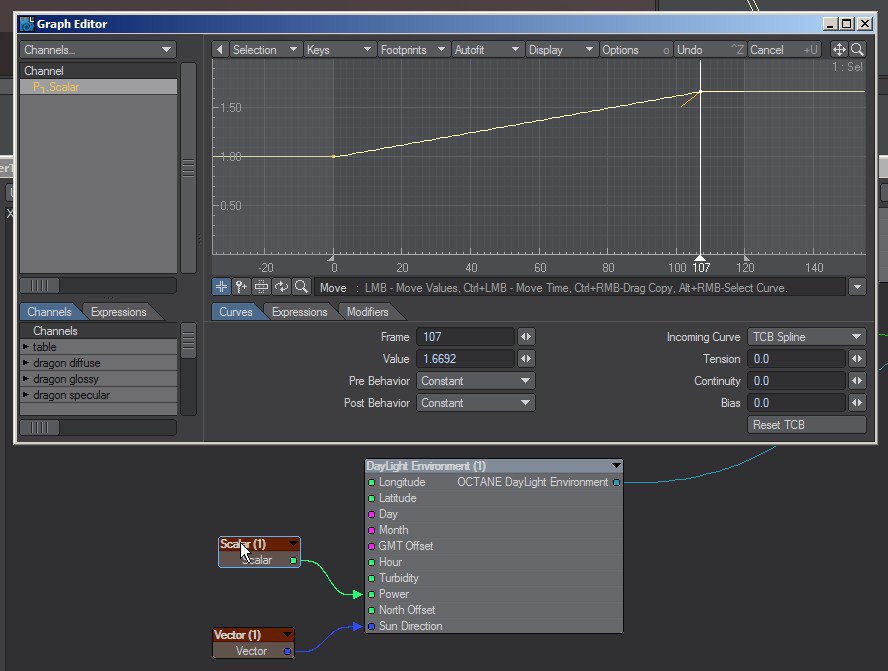 Procedural textures don't follow animated objects.
Currently Octane always apply procedural textures in world space, but it is easy to setup a node tree that allow fix the texture to the object transformations. There is a sample scene in the install file.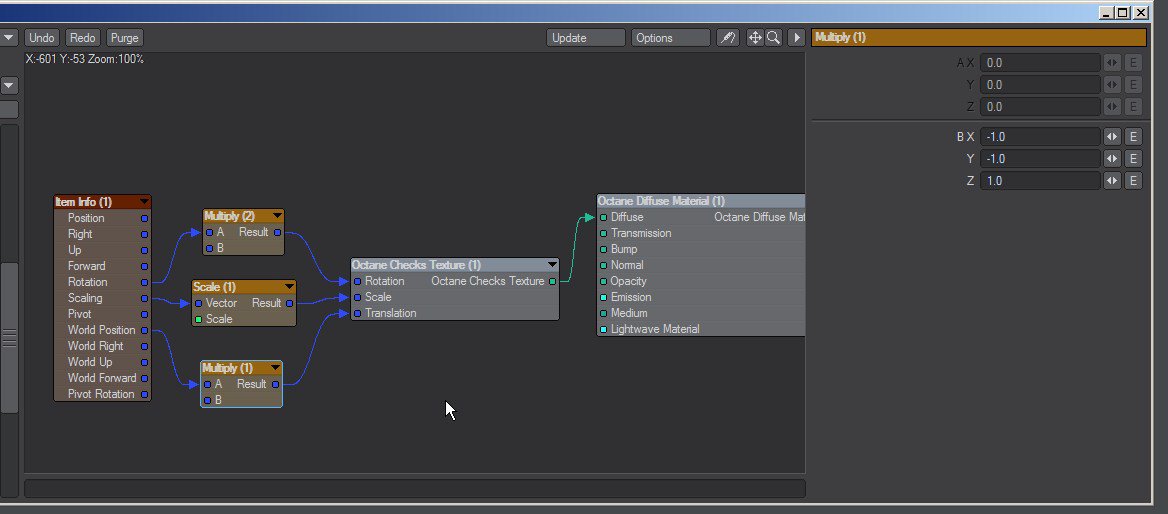 I change image parameters using Image Editor, but nothing change in the Octane rendered images.
Lightwave Image Editor options are not supported by the plugin. Octane read the maps from the files itself, and can't process the Image Editor options.
I have problems with Lightwave color space settings, doesn't show it, and final image color space is to good.
Octane has it's own color space functions and tone mapping. To work with Octane user must always disable the Lightwave color space (set all values to Lineal). Lightwave color space functions are not supported by the plugin.
There is no alpha channel in the final images or in the IPR
You must enable alpha channel in the kernel options.

Can I use a Lightwave light to drive the sun direction of the daylight environment node?
It is easy to link any Layout light direction information to the daylight node to have this feature using the Lightwave light info node.