Camera Imager
This node has the gamma, tone mapping and other settings to process the rendered image.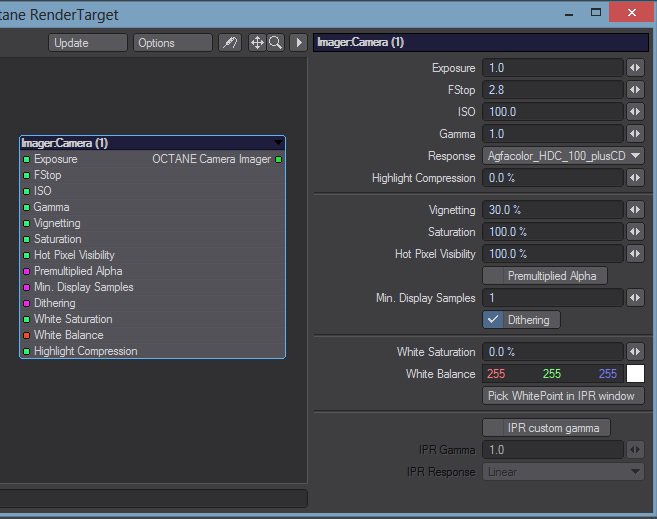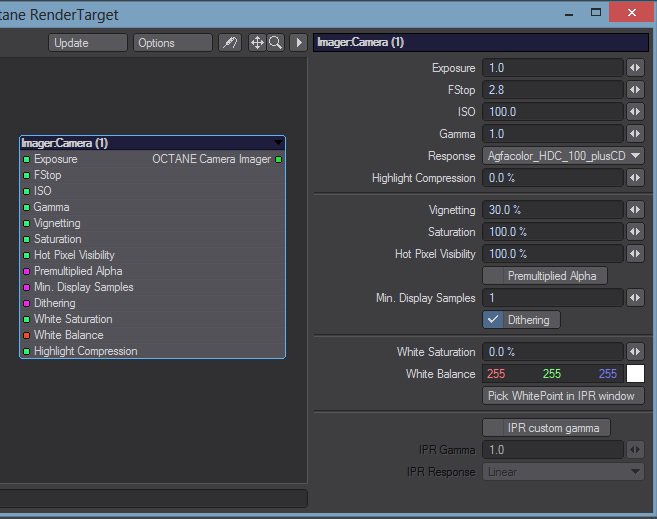 There is option inside this node that allow pick the current white point inside the window while it is rendering.
This node also has a set of parameters to set a custom and Response for the IPR window, if user doesn't want to use the same parameters for the IPR and for the final rendering.