OSL Camera Node
The OSL Camera node is a scriptable node. You can create custom camera types for any purpose (such as warping) with OSL () scripts. It is a flexible camera used to match the rendering to the existing footage. OSL is a standard created by Sony Imageworks. To learn about the generic OSL standard, information is provided from the OSL Readme and PDF documentation.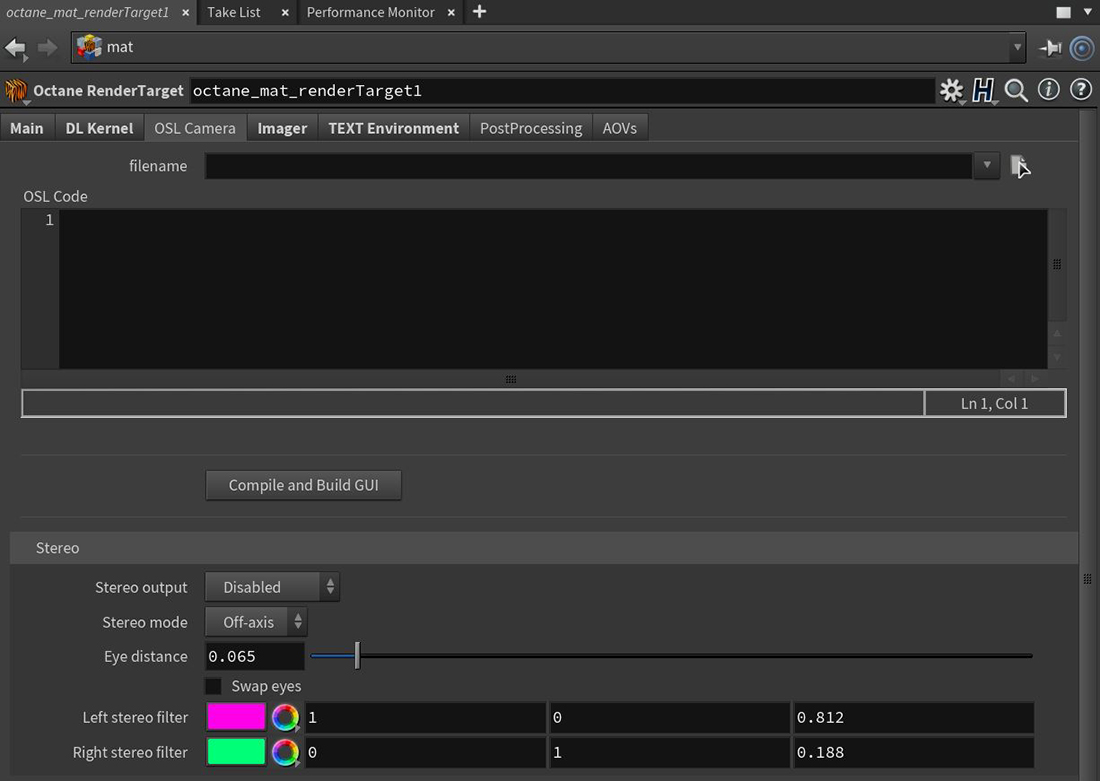 Figure 1: The OSLcamera parameters
The inherent attributes of an OSL Camera node includes its position, target, up-vector (orientation) and stereo-related parameters. This means the moment you invoke an OSL Camera node, it supports camera motion blur and stereo rendering.
Refer to the OctaneRender® OSL Guide for creating custom OSL shaders in OctaneRender®.