Materials Overview
There are several types of materials in OctaneRender® that can apply to surfaces to achieve a variety of appearances and rendering effects.
Clipping - Allows one object to become a clipping volume for other objects in a scene.
Composite - Mixes several materials using masks.
- Used for rough, non-reflecting materials, as well as light emitting meshes.
- Used for shiny materials such as plastics or metals.
Hair - Designed for hair and fur objects.
Layered - Constructs complex materials that consist of a base layer and several material layers.
Metallic - Similar to the , except by default it exhibits more metal-like characteristics.
Mix - Mixes any two Material types.
Null - Used for mesh objects that should be invisible but contain a medium.
- Designates openings in scenes to allow the render kernel to better sample light from those areas.
- Captures shadows.
- Used for transparent materials such as glass and water.
Toon - Designs hand-drawn looking surfaces.
Toon Ramp - Controls shading on the model. To use this material, you also need to use Toon lighting in the scene.
Universal - Brings substance maps and outputs into OctaneRender.
The material nodes have been transitioned to the MAT network, although the material types can still be accessed from the SHOP network. The preferred method is to access materials in a scene's MAT network. You can right-click or press the Tab key in the MAT work area and choose Octane > Octane Material Builder (Figure 1).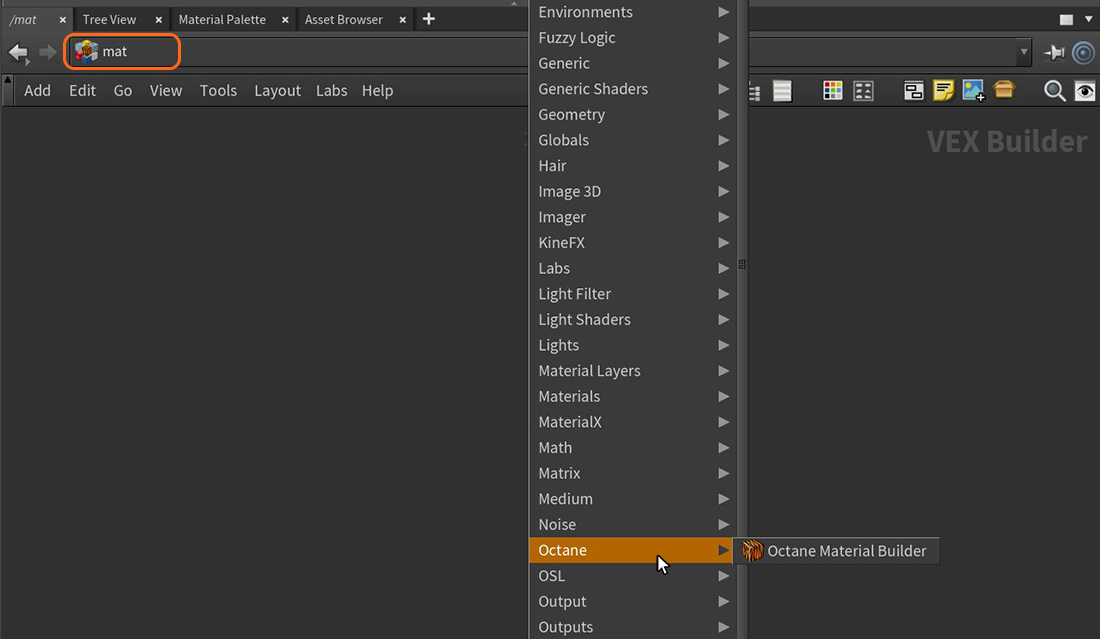 Figure 1: Accessing Octane materials from the MAT network window
This will create an Octane VOP NET where complex materials can be designed (Figure 2). All of the Octane material-related nodes can be found outside of the Octane VOP NET node but they are more difficult to locate at the top level of the MAT network due to being mixed with all other render engine nodes.
Figure 2: Accessing Octane-specific nodes from the MAT network window, inside an Octane VOP NET node