System Tab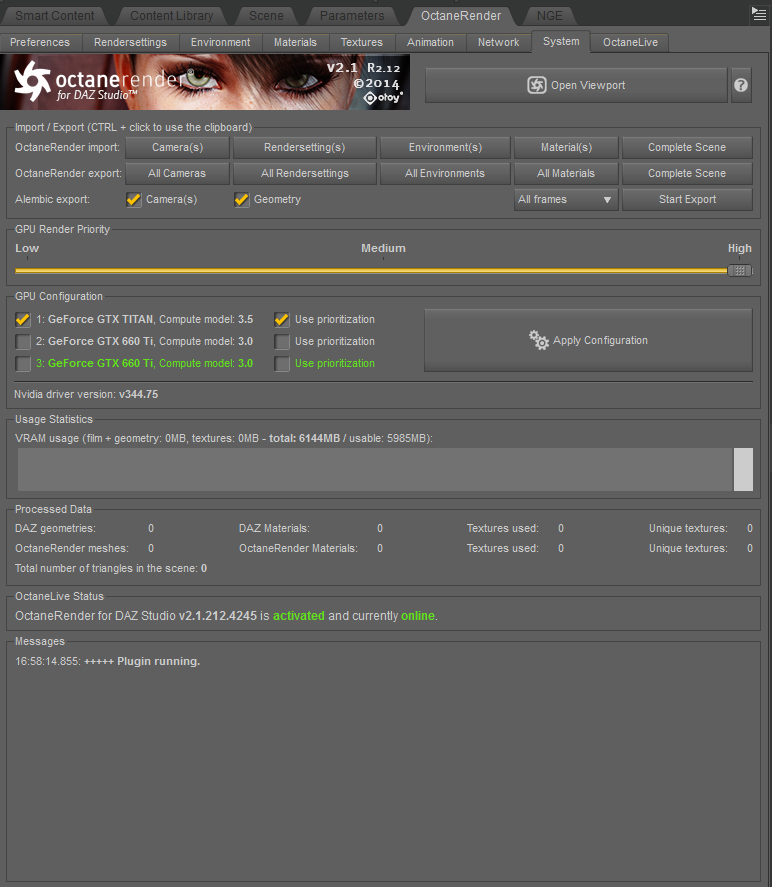 OctaneRender Export Options
You need to have started rendering with OctaneRender prior to using these export functions, otherwise the Mesh nodes will be blank when you open the exported scene in Octane Standalone.
Alembic export options
Active Range - exports the current DAZ Studio timeline range
All Frames - exports from frame 0 to the end of the DAZ Studio timeline range
You must have some geometry in the scene when exporting, otherwise the plugin will report an error.
From release 3.0.4.11, when you save to an file, the plugin will also save to an OCS file which contains that ABC file, with all the material connections in place. The OCS file saved to be the ABC file name with a .OCS file extension.
Importing Exported Alembic Files Into Octane Standalone
When loading an exported ABC file into Octane Standalone, use the Geometry->Scene node.
Exported frames which are identical to the previous frame are culled - so they will not show in the Octane timeline.
It is critical that you set the Octane FPS to be the same as the DAZ Studio FPS.