Using Octane With Particles
Octane contains native support for particles through the Octane Object Tag. This tag can be added to any emitter object in a scene. When this is done, Octane automatically detects that the object is an emitter and the Particle Rendering tab becomes active (figure 1).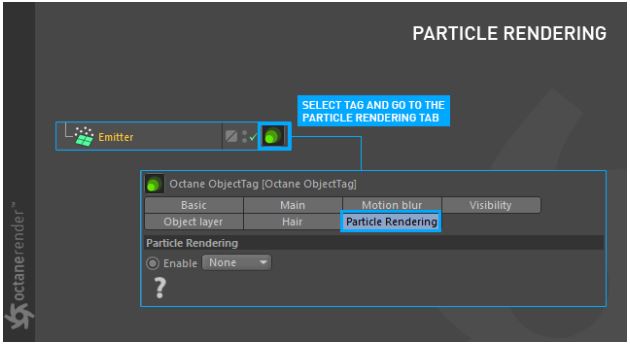 Figure 1: The Particle Rendering tab in an Octane Object Tag.
Once Enabled in the Particle Rendering tab, there will be three available options: None, Sphere and Voxel.
None - Temporarily cancels the default particle system of Octane.
Sphere - The emitter settings will be preserved, but every object added to the emitter or child list will be canceled. The particle render will consist of spheres.
Voxel - This option is written to work with TurbulenceFD. Since it deals with "Volumetrics" rather than pure Particles, it will be explained in more detail in the relevant section.