Octane Texture Manager
You can use this feature when you have a problem with textures that you assign to the materials or when you want to see information such as what textures are in use, how much space is occupied, and where they are installed. It is similar to Cinema 4D's native Texture Manager tool. You can access this tool from the Live Viewer's menu. 
In figure 1, you can see a list of all the textures used in the scene from the Texture List Field. These texture can be edited accordingly in the Texture Manager window as well by right-clicking on them.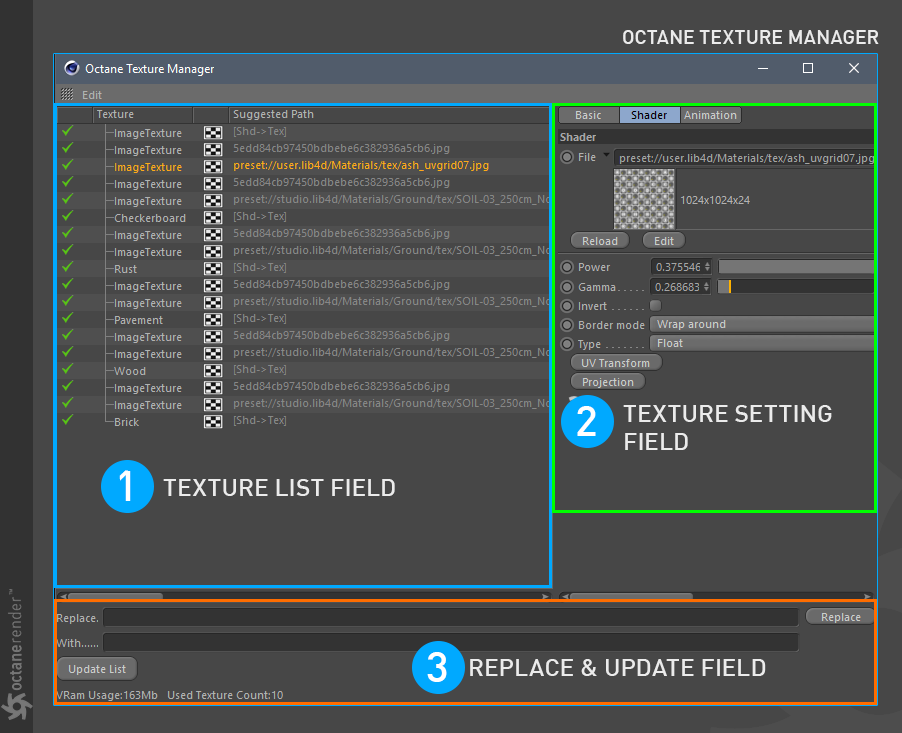 Figure 1: The Texture Manager window.