Mix Material
Sometimes it may be necessary to use a combination of different material types in the material creation process. Creating realistic materials is a complex process and it may be difficult to create these with a single material type. For this purpose the Mix is available (figure 1).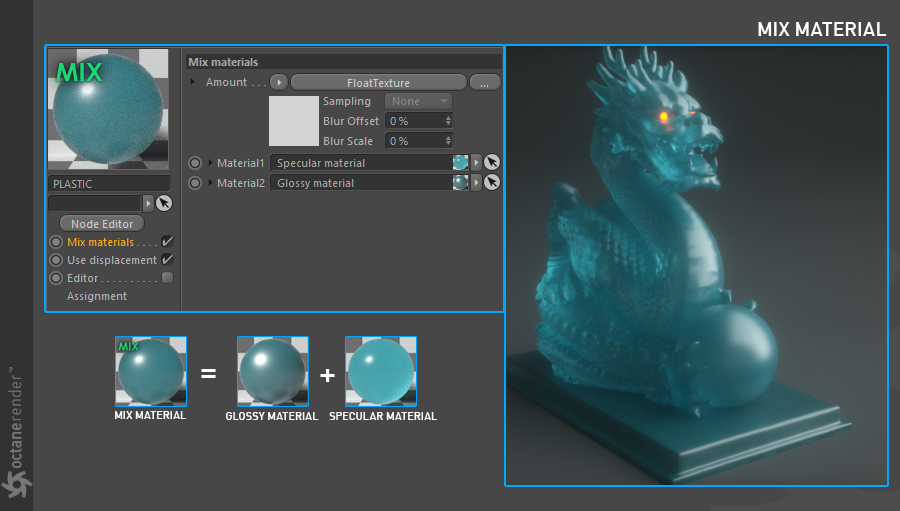 Figure 1: The .
Mix
This tab allows for the mixing of two materials. This tab contains 3 options.
Amount
Determines the mix amount. This is a float value by default but a texture map can be used as well.
Material 1 & Material 2 <![CDATA[ ]]>
These slots are where the two materials used for mixing are placed.
<![CDATA[ ]]>
This parameter allows for the use of a displacement map with the Mix material (figure 2). Any grayscale image or procedural texture can be used from the <![CDATA[ ]]>Add displacement <![CDATA[ ]]>option. Displacement Maps are described in greater detail in the chapter Using > Displacement.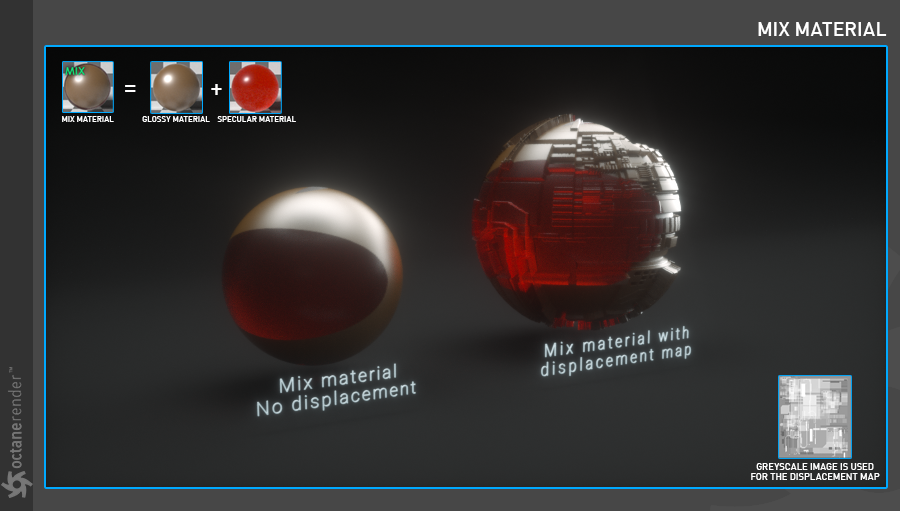 Figure 2: Using displacement with the Mix material.