Live Database
The Octane LiveDB is OctaneRender's asset database. The Live DB lets you access materials and groups of nodes and even whole scenes shared by the OctaneRender Community and the OctaneRender Team. The Local DB allows you to access your own locally stored Octane assets making it easier to share assets between scenes and projects. To access the LiveDB your computer must be connected to the internet.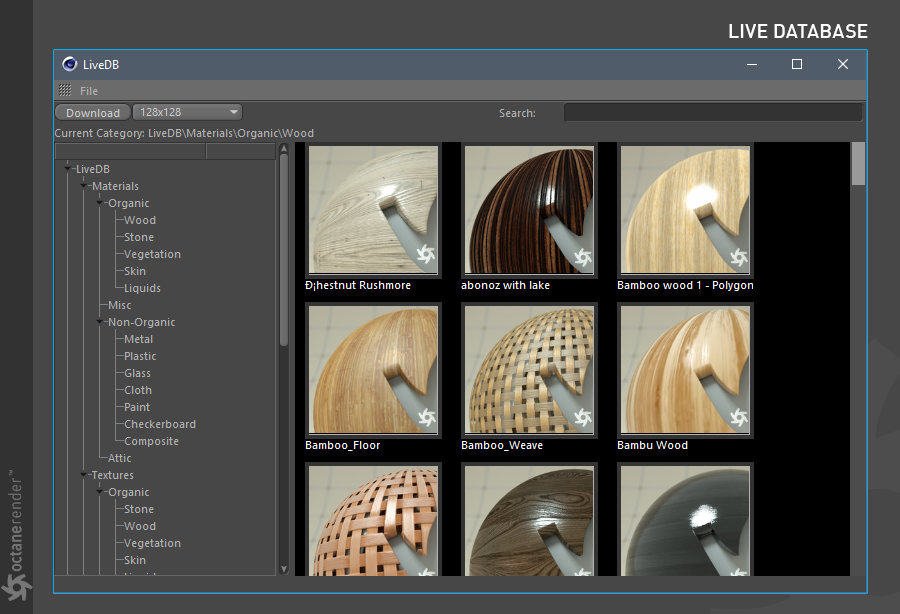 Figure 1: The LiveDB window.
The LiveDB window can be accessed from the menu in either the Octane Dialog or Live Viewer windows (figure 2).
Figure 2: Accessing the LiveDB from the Octane Dialog or the Live View windows.