LiveDB Interface
The LiveDB interface has a similar structure to other interface windows in Octane for C4D (figure 1).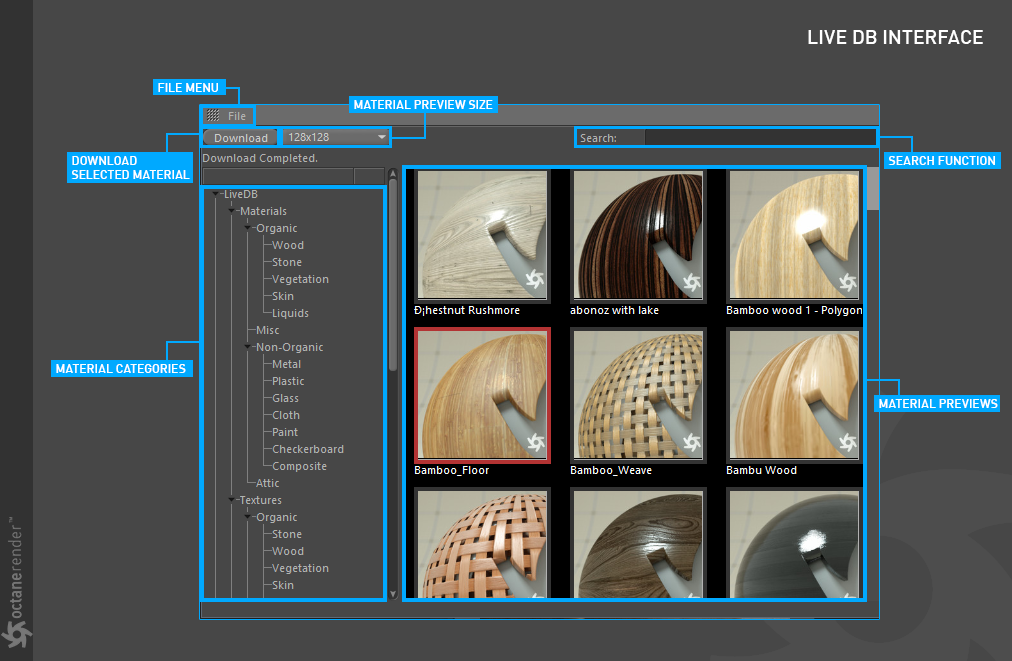 Figure 1: The LiveDB interface.
File Menu
There are 3 options here. Show LiveDB Directory <![CDATA[ ]]>shows the LiveDB path on the local computer. It is usually the place where Cinema 4D's prefs folder is located. Show LocalDB Directory is the path where you save your own material to the Local DB. Lastly, the Change LocalDB Directory specifies a new location for the LocalDB.
Preview Size
Determines the size of the material preview thumbnail.
Search Function
A search filter for the LiveDB.
Previews
This area is for the preview of the material categories.
Material Categories
The material categories are separated into two types.
LiveDB: All the materials created by Octane users and OTOY are listed under this section. This is an online database.
Local DB: This is the section for your local materials. It is not online, only you will see.