Image Texture
The Image Texture node is used to import external texture maps to any material parameters that accept a texture map.
In figure 1, the Image Texture node is connecting an image file to the Bump parameter of a .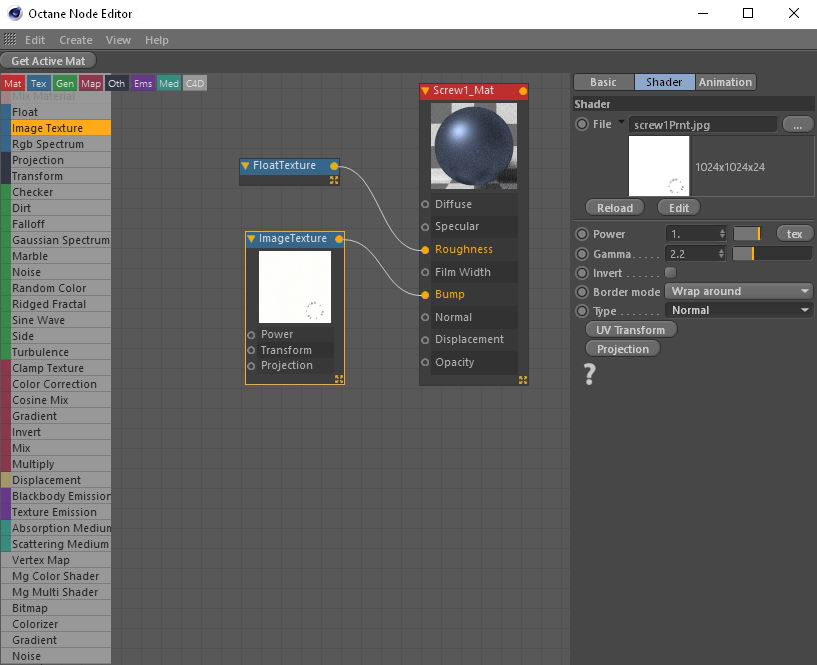 Figure 1: An image texture is connected to the bump channel of a material.
Image Texture Parameters
Power
A multiplier which controls the brightness of the image, lowering the value will cause the image to appear darker on the surface.
controls the luminance of the input image and can be used to tune the image or color correct the image if needed.
Invert
Inverts color output values of image
Border Mode
Sets the behavior of the space around the image if the image does not cover the entire geometry. The default behavior is Wrap around which means that the image is repeated in the areas outside of the images coverage. If set to white or black the area outside the image will be white or black respectively.
Type
This parameter can be used to filter the data of an imported texture map.
Float Image: The image is interpreted as gray scale even if it is a full color image, thus saving ram. The Invert checkbox can be used to invert the image (useful for bump and opacity maps.)
Normal: An image texture is used for this parameter (mesh must have UVs assigned to properly use the Image type). The image is interpreted as being full color even if it is a grey scale image, and therefore takes up more GPU memory.
Alpha Image: An alpha image utilizes the image's native to provide transparency. This type will only accept PNG and TIF image types.
Channel Format
In the past, when a 32 bit exr or HDR image is imported into Octane the image was automatically converted to 16 bit (for GPU optimization purposes). There was no way to control it until this version of Octane. With these options you can now choose the proper the channel format for the image texture.
UV Transform
This will create a transform node connection for the image texture.
Projection
This creates a projection node for image texture. For additional info please refer to Transform and Projection sections.