Perlin Clouds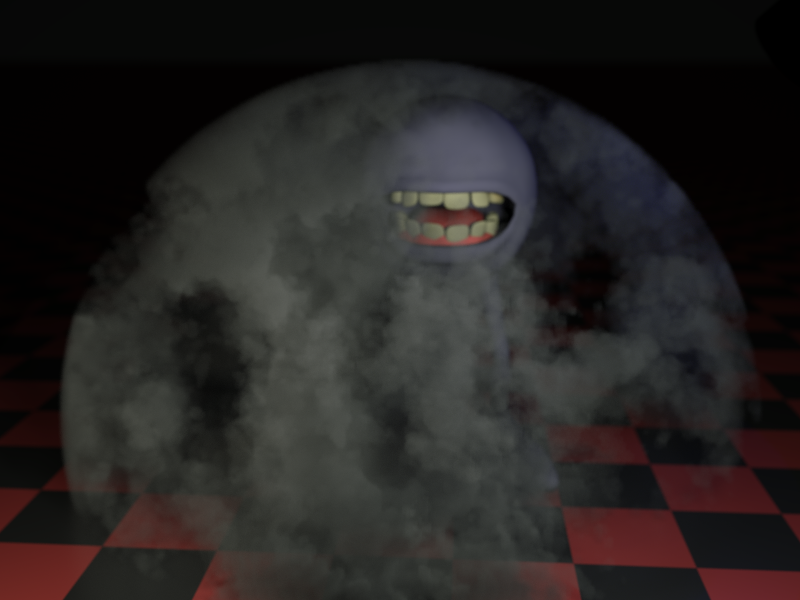 The OctaneRender for Carrara plugin can render Carrara Clouds using a 4D Perlin noise generator. Carrara clouds are located in the volume menu (along with fire, fog, and fountain).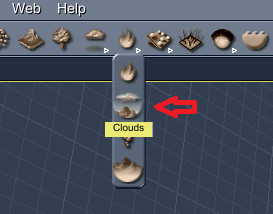 Once you have added a cloud to the scene you can use the Carrara Clouds settings to define the look of your cloud.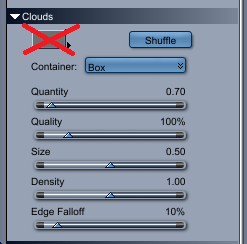 Shuffle – Generate a new seed that will be used to determine how the cloud volume will look.
Container – Defines the general shape of the volume.
Quantity – Determines the scale of the perlin function.
Quality – Determine the number of cells in the volume grid. The more cells you add the less pixilation you will see (at the cost of memory and load time).
Size – Bit of a misnomer, it determines how much empty space is in the volume.
Density – Adjusts the overall density of the volume. Density can also be adjusted in the volume's Shader.
Edge Falloff – Determines the distance from the edge of the container where falloff will begin. Falloff is linear.
In addition to the Carrara settings there are additional Octane Volume (Perlin) settings in the Effects tab.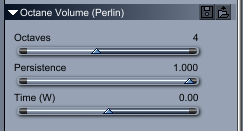 Octaves – The number of recursive calculations to apply to the perlin function.
Persistence – How much the octaves influence the overall result.
Time (W) – The fourth parameter of the 4D Perlin function. The parameter can be used to animate the volume over time by setting up key-frames. The smaller the step, the smoother the animation. Large steps make large changes.
As with all Octane volumes, you can also add an Octane Medium shader to the volume.