OpenVDB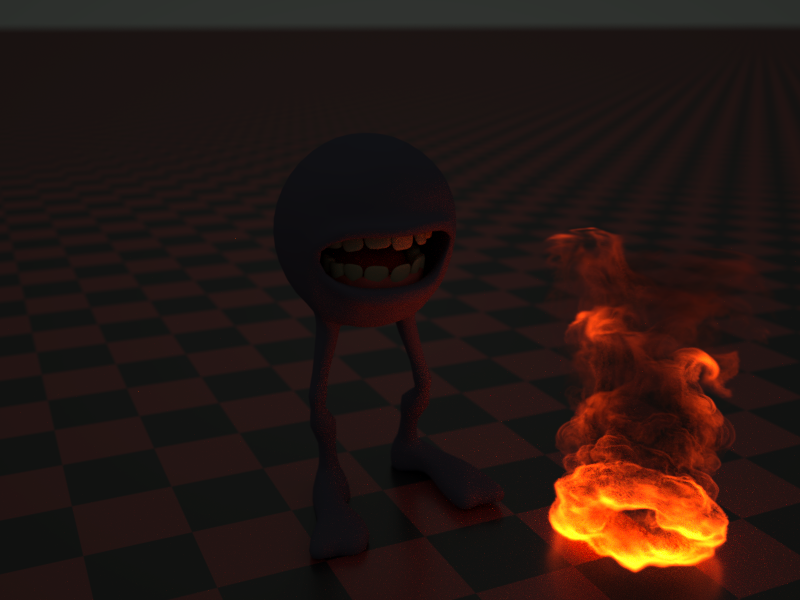 To load a file, add a Carrara Volume (Fire or Fog) to your scene. Select the volume and open the Effects Tab.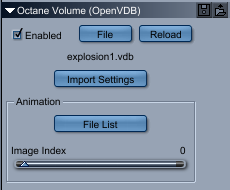 You should now see a Carrara effect that you can use to load a VDB file into the area where the Carrara Volume is positioned. You can scale and move the VDB volume by manipulating the dimensions and position of the Carrara volume.
You can set the import settings for the OpenVDB file by pressing the Import Settings button.
OpenVDB Import Settings
You can assign an Octane Medium shader to the volume node.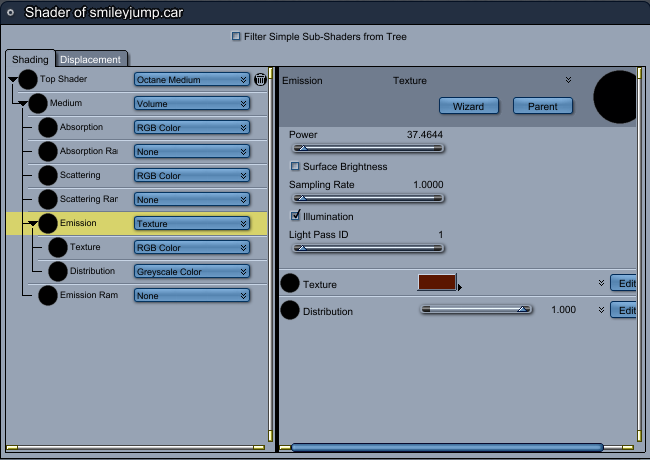 You can animate a volume by creating a list of OpenVDB files. You can then create key-frames on the Image Index slider to control which file to load on a given frame.