Octane Materials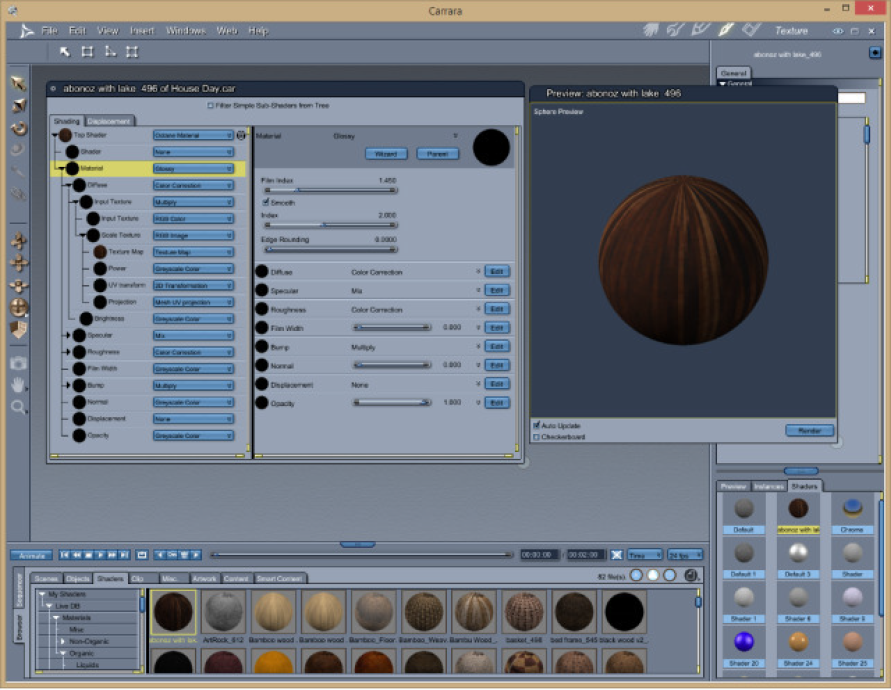 Octane can be defined directly within Carrara by adding an Octane top level shader.
The Octane Material shader consists of two pins:
The Shader pin can contain a Carrara shader that will be used by Carrara in its native renderer.
The Material pin contains the Octane Material that you want to define and starts with any of the standard Octane Material nodes (, , , , or Mix)
With one exception, you can use the same nodes that you would use in the Octane Standalone renderer. Please refer to the Octane Standalone Manual for details on creating Octane Materials.
For Image nodes (RGB, Greyscale, and Alpha) there is an extra pin where you can connect a Carrara Texture Map node.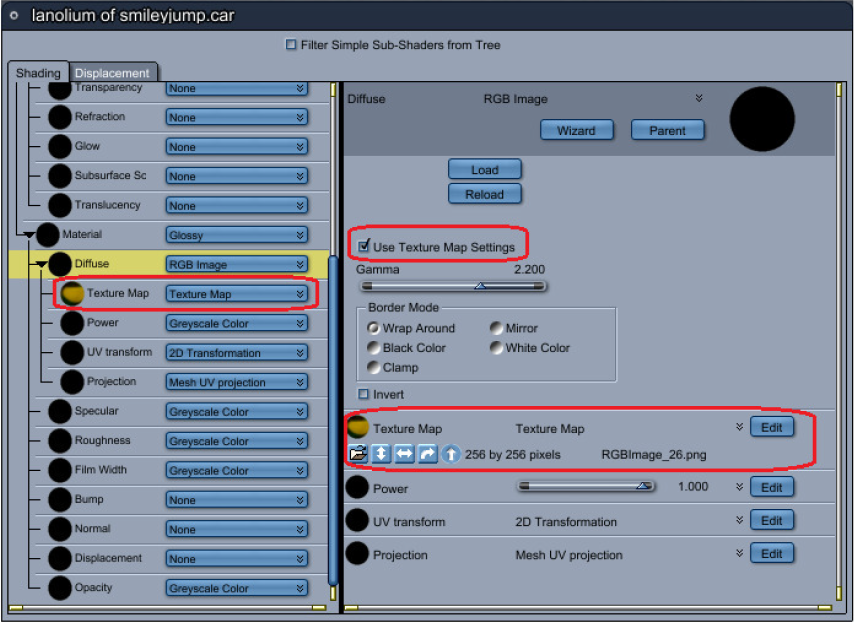 The plugin will honor all of the Texture Map settings when the Use Texture Map Settings checkbox is set. Otherwise, only the image will be used and any other settings will need to be done using the Octane nodes.
Note: Only 8 bit images are supported when using the Texture Map. If you want to use a 16 bit image ( or for example) then you should set the image using the Load button and set the Texture Map channel to None.