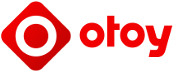 Version 3 — Manual publication date: 26 May, 2017
Development initiated by Karba, carried over and continued by Paul Kinnane.
All rights reserved. OctaneRender™ and OTOY® and their logos are trademarks of OTOY, Incorporated. Autodesk and AutoCAD are registered trademarks of Autodesk, Incorporated and its subsidiaries and affiliates in the U.S. and other countries.