Textures
Texture types allow for creating very flexible materials.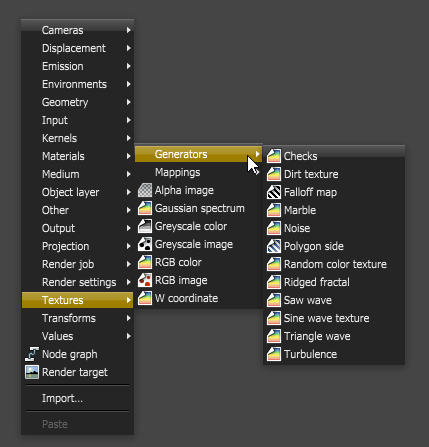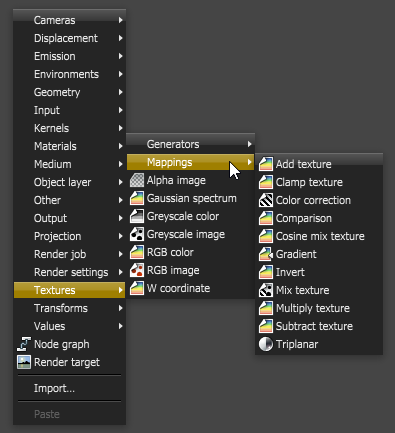 are used to create and manipulate the colour and appearance of the actual material.
Generators and Mapping textures are used to create patterns that can be used alone or in combination with the Mapping and Colour textures to create memory efficient, procedural textures that, in turn, can be used to create textures, bump maps and other advanced materials with minimal impact to memory.
Add
Alpha Image
Checks
Clamp
Color Correct
Compare
Cosine
Dirt
Falloff
Float
Float Image
Gaussian Spectrum
Gradient
Image
Instance Color
Instance Range
Invert
Marble
Mix
Multiply
Noise
Polygon Side
Random Color
RGBSpectrum
Ridged Fractal
Saw Wave
Sine Wave
Triangle Wave
Triplanar
Turbulence
Subtract
UVW Transform
Volume Ramp
Octane W
It is advantageous to explore creating materials using Generators and Mapping textures before resorting to Image-based textures.