Octane For After Effects Interface Overview
Once Octane For After Effects is loaded, the Octane features become available on the Project Panel as an Octane Effect on a Solid Layer. The After Effects workspace may be customized to a layout that is most useful to the user.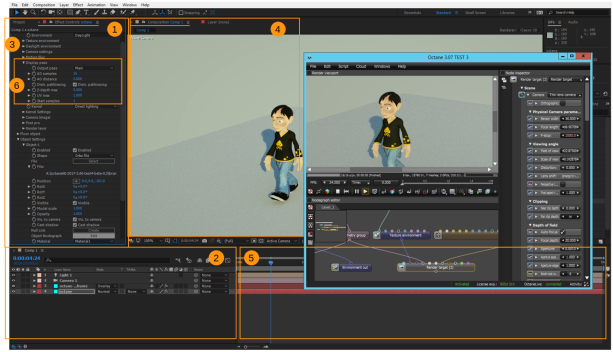 Figure 1: The After Effects interface with Octane For After Effects loaded.
Important areas in the After Effects interface when working with Octane For After Effects:
(1) Project Panel — This shows the current project in an outline format and will also contain the Octane Effect Controls.
(2) Layer Panel — This shows all the layers in the current composition.
(4) Composition Panel — The render is constantly updated in this Viewport window, which also displays the render's progress.
(6) Pass Selection — If Octane and are enabled, each pass may be viewed through the drop down menu. Otherwise, only the beauty/main pass is shown by default.