Importing an Octane Scene Into Your After Effects Project
On a current composition, all Octane elements including packaged scenes can only exist in After Effects on a Solid Layer.
Step 1: Create a Camera on the current composition.
Step 2: Create a Solid Layer on the current composition.

Note: You can use several OctaneRender Effects on different Solid Layers.
Step 3: Click anywhere on the Composition Panel to be able to access the Effects Controls, and create an OctaneRender Effect

This provides access to most of the primary features and parameters related to the rendering process available for Octane in After Effects. These features and parameters will be covered in greater detail later on.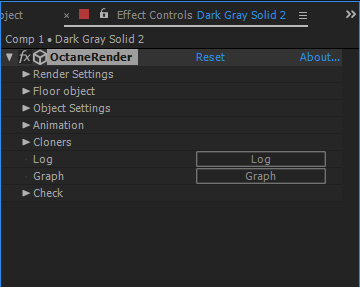 Step 4: Load an a Octane packaged scene (.orbx) by specifying it as the respective Shape type of the object and then click on 'Select' to locate the scene file. There are also After Effects native objects available.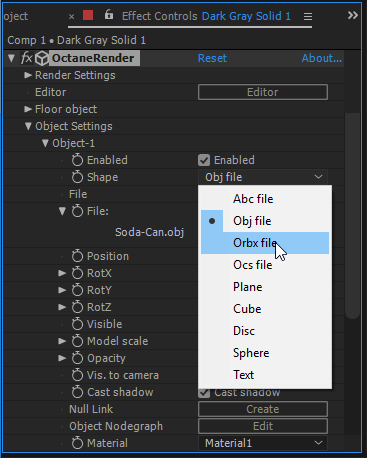 Step 5: As the scene is iteratively and continuously rendering with the OctaneRender engine on the Composition Panel, you can start compositing as usual in After Effects and also re-adjust Octane-specific attributes through the Octane Node Graph.
The Octane Node Graph can be accessed from the Object's Object NodeGraph"> Edit button.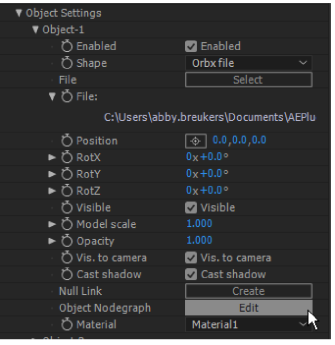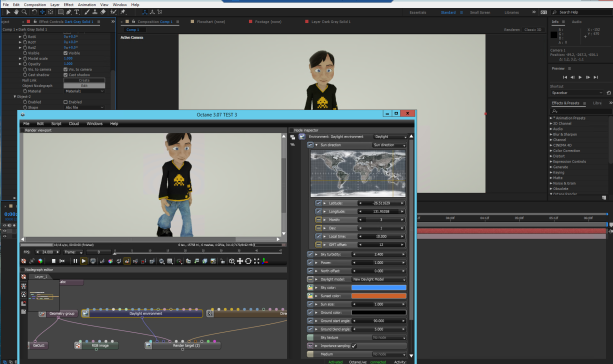 Details and basic steps to setup Octane scenes within After Effects and other tools will be discussed in the subsequent sections of this manual.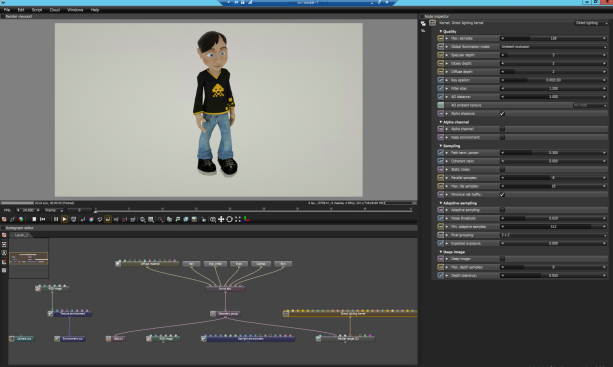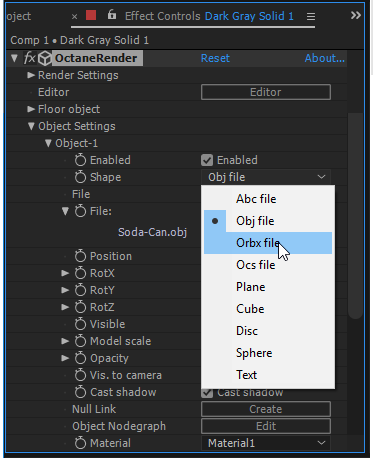 Figure 1: Importing and Exporting ORBX files is done by specifying the Octane Effect Contros Object Settings > Object > Shape and then locating the file through Object Settings > Object > File Select button.