Vertex Displacement
Vertex is a more robust displacement system that does not suffer from the same limitations as Texture Displacement. It works with all and , including Procedurals, OSL textures, and Images. Height maps and Vector Displacement maps are also supported, and you can mix them by using the Vertex Displacement mixer node.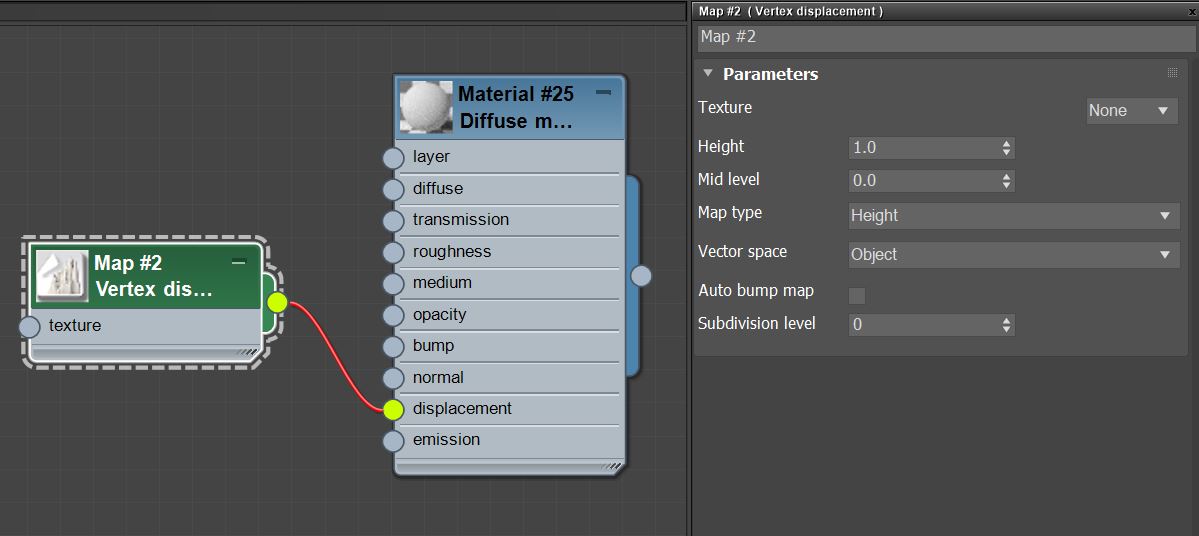 Figure 1: A Vertex Displacement node connected to the Displacement input on a
Vertex Displacement Parameters
Texture - All Texture types are supported, including Images, Procedurals, and OSL textures.
Height - The displacement height in meters.
Mid Level - The image value that corresponds to no displacement. The range is always normalized to [0,1]. Set this value to 0.5 for Image textures that use 50% to represent no displacement.
Map Type - Choose between Height maps and Vector Displacement maps.
Vector Space - Valid when Map Type is set to Vector Displacement.
Auto Bump Map - Generates an Automatic bump map to achieve fine details without requiring high subdivision levels. Only supports Height displacement maps.
Subdivision Level - This refers to the subdivision level applied to Polygons using this . It overrides the subdivision level set in Geometry preferences. Higher values achieve greater displacement detail, but can also increase rendering and pre-processing times.