Post-Processing Effects
You can access the post-processing effects in OctaneRender® from the Camera tab in the Render Setup window, or from the Modify panel if you add an OctaneRender® Camera to the scene.
Figure 1: Render Setup window
Figure 2: Octane Camera Modify panel
Post-Processing Parameters
Enable - Enable post-processing effects. Post-processing is disabled by default.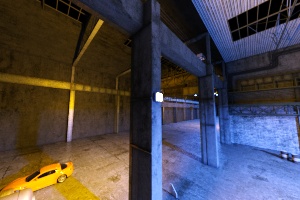 Figure 3: No post-processing
Cutoff - Set the threshold for the effect.
Bloom Power - Controls the size of the emitter's glow and the size of the sun's or concentrated light's halo on reflective materials.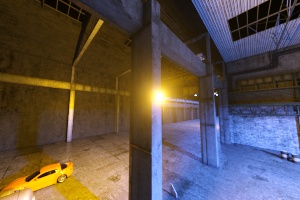 Figure 4: Bloom Power
Glare Power - Controls the size of the emitter's visible rays and the glare from reflective Glossy materials.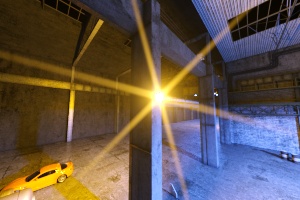 Figure 5: Glow and Glare Power
Glare Rays - Controls the number of radiated or reflected visible rays.
Glare Angle - Adjusts the glare direction relative to the Object.
Glare Blur - Controls the glare's sharpness. Smaller values result in a crisp linear glare, and larger values with result in a softer glare.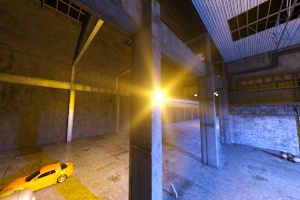 Figure 6: Glare Blur
Spectral Intensity - Adjusts the intensity distribution of the rays across a source, affecting the radiant energy's brightness.
Spectral Shift - Adjusts the spectrum's displacement as the soure's emitted light frequency changes. The shift is evident by a color change, similar to the Doppler effect, as the distance traveled by the ray from its source increases or decreases.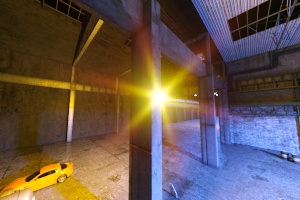 Figure 7: Glow, Glare, and Spectral