Octane Proxy
An Octane is an Object saved as a separate file for reuse in larger scenes. This minimizes any additions to the scene's total polygon count, especially if the scene requires the same Object to appear several times. When used with instancing in 3DS Max®, Octane Proxies help keep large scenes from reaching polygon limits, and they also keep the relative file size of the main project file manageable.
To start using an Octane Proxy, create the Object, then export it with the Octane Proxy Exporter.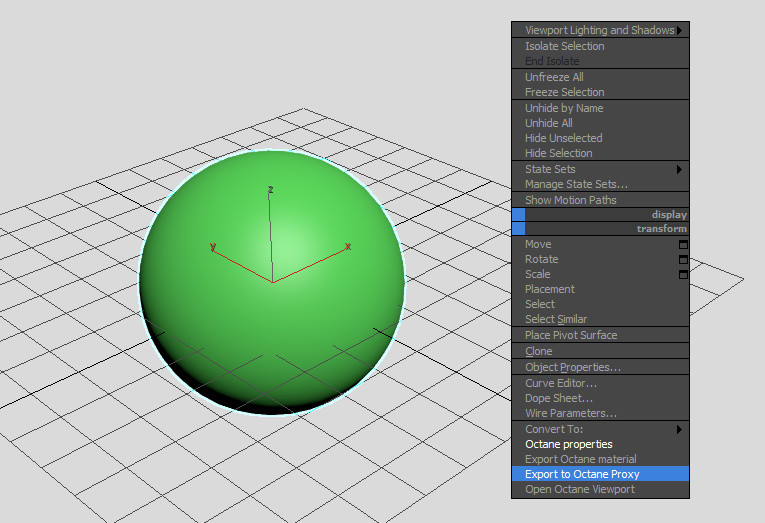 Figure 1: Creating an Octane Proxy from the Quad menu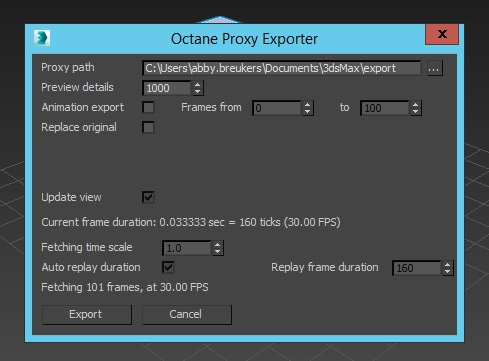 |
Figure 2: The Octane Proxy export options

An Octane Proxy is saved as an OCTPRX file inside the specified path's folder. After creating the Octane Proxy, you can use it in the main scene.
Figure 3: Creating an Octane Proxy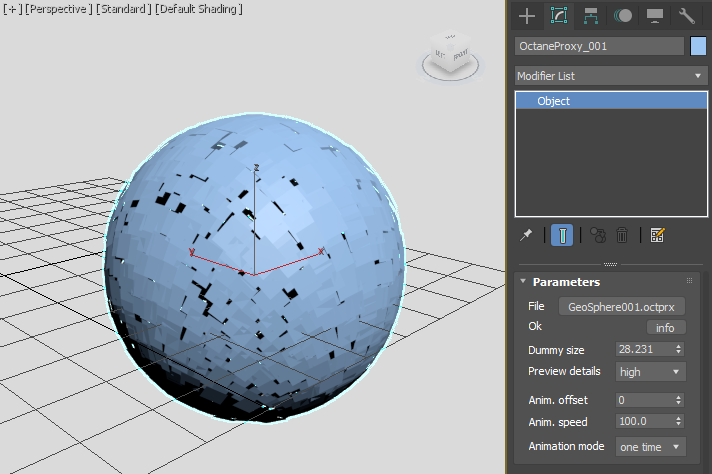 Figure 4: Loading an Octane Proxy back into the scene

From this point, you can instance the Octane Proxy. Make sure the Octane Proxy is set up as a movable proxy by right-clicking on it to open the Octane Properties dialog box and select Movable Proxy. You can now clone the Object as instances without increasing its footprint in memory.