Dirt Texture
The Dirt texture creates different effects based on ambient occlusion calculations. This Texture always returns a random value and can simulate dirt, dust, or wear and tear.
This Texture is often plugged into the , Bump, or parameters.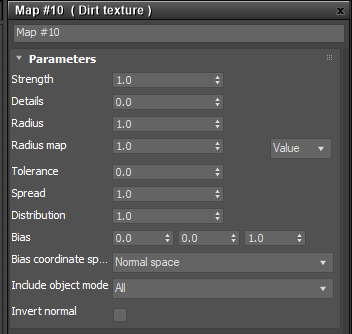 Figure 1: Dirt parameters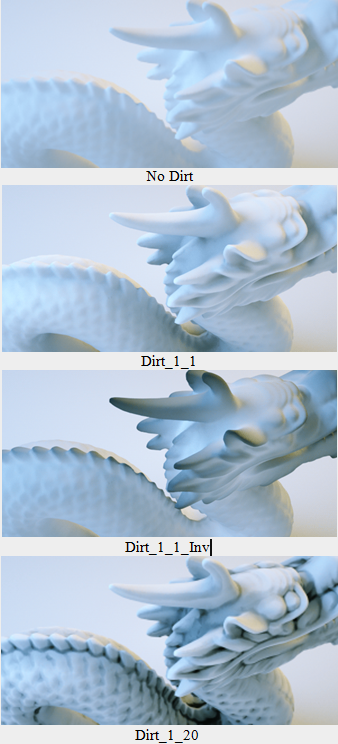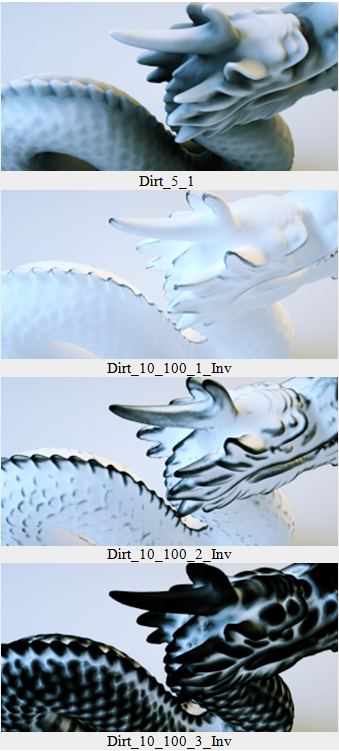 Figure 2: Dirt texture with differing Strength, Details, Radius, and Invert settings
Dirt Texture Parameters
Strength - Controls the Dirt intensity across the geometry surface.
Details - Controls the Details intensity.
Radius - Controls the dirt spread across the model's surface from the recessed parts towards the exposed parts.
Tolerance - Reduces black edges on rough tessellated meshes.
Invert Normal - Reverses the Dirt texture effect based on the normal surface direction.